Prophesies in Ezekiel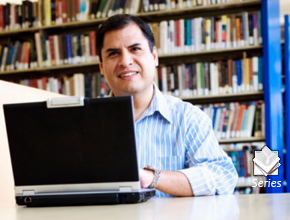 Future Russia Seeks Control of Persian Gulf Oil

Oil from the Persian Gulf is vital to the political and economic welfare of the world. During the end-times negotiations will exclude Russia from participating in Middle East affairs. Russia will resort to war in order to gain control of the region and its oil. The failure of this invasion of Israel will swing the balance of world power over to a Mediterranean leader who will emerge as a world dictator.
Ezekiel 38 and 39 indicate that northern national enemies of the nation Israel will attack Israel. Gog the prince and Magog the nation will strike Israel.  Gog and Magog are found primarily in Ezekiel 38 and 39. The final section of the book of Ezekiel (chaps. 33–48) speaks of future restoration of the nation Israel during the Millennium (see Diagram # 1 pdf) Prophecies of future restoration occur in Ezekiel 33-39. There will be an invasion of Israel in a future time from our day.
The name "Rosh" appears in 38:2. Some take this name to mean "Russia." However, "Rosh" never elsewhere appears as a nation in the Bible. On the other hand, the geographical area Ezekiel prophesied against some countries named by Ezekiel are located in the CIS's influence (former U.S.S.R.). Armies will come from the "far north" (Ezekiel 38:6, 15; 39:2). Ezekiel also spoke of a coalition of nations aligned with Russia: Iran ("Persia"), Sudan and northern Ethiopia ("Cush"), Libya ("Put"), and Turkey ("Meshech," "Tubal," "Gomer," and "Beth Togarmah," cf. 38:2-3, 5-6). These countries will one day make an alliance to fight Israel. There is no historical event that matches the situation in Ezekiel 38,39 so the event is still future (see Diagram 1 pdf).
Rising World Dictator
This is not the same battle as found in Revelation 20:7-9 but two separate battles. Ezekiel's battle is found somewhere in the middle of the Tribulation period (see Diagram 2 pdf). The Antichrist will make a covenant with Israel at the beginning of the Tribulation (Daniel 9:27a) but will break it in the middle of the Tribulation (9:27b; Matthew 24:15-22, cf. diagram 2).
Ezekiel portrayed this prophecy as referring to the "days to come" (Ezekiel 38:16) after Jews gather from all over the world to form a greater Israel. Israel thought they were secure in a permanent peace in that future day.
God will decisively crush Russia and her allies personally by natural catastrophes (38:17-23). There is no evidence of an opposing army whether Israel's or a peace keeping army. The "burning sulfur" may be volcanic ash. The four invading armies against Israel will fight each other in this pandemonium caused by God. These armies will be totally destroyed by God (39:1-8). Israel will plunder these fallen armies (39:9-20) and the nations of the world will see God's glory (39:21-29).
The Antichrist will step into this power vacuum to craft his place in world leadership by claiming he destroyed the invading armies. A period of peace will come when the Mediterranean leader emerges to sign a peace covenant to settle the Middle East conflict between Israel and Russia. He will form a one-world government in an attempt to avoid world conflict and possibly a nuclear war. To a desperate world, universal government appears to be the only hope for a world sitting on a power keg.
This humanistic hope will fail but Christ will come in His 2nd Coming to save man from his ineptness to resolve world conflict.