Study Two: Bread of Life (John 6)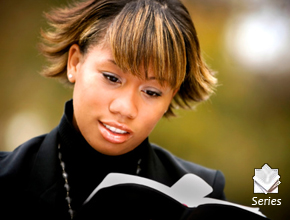 Although the camera had not yet been invented, the Bible gives us a number of word pictures to portray Jesus, the Christ. Each captures a different facet of His character, His life and His mission. Join us as we focus our gaze on John chapter six and attend to what God teaches us about Himself and our relationship to Him.
In this study we begin to look at a number of snapshots in the life of Jesus Christ. The story of the first is found in John 6. There was growing interest among the people of Israel in this new teacher and miracle-worker. After all, God had seemingly been silent for over four hundred years at this time, and now there was a growing interest in this teacher. Some seemed to think he'd been sent from God. For years there had not been the kind of miracles that they were hearing about in recent weeks. They said this man had turned water into wine at a wedding, and people were being healed.
Next: Lesson Three: Light of the World (John 9)