About Us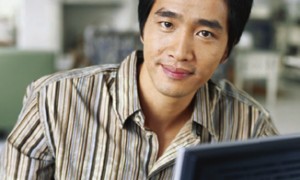 TruthMedia is an expert in online ministry. Through a network of websites that reach out to many segments of society, TruthMedia ministers directly to hundreds of thousands of people every month.
TruthMedia is a ministry of Power to Change Ministries and adheres to their corporate Mission Statement. What we believe is captured in our Statement of Faith.
Our desire is to see God use us to touch the hearts of people around the world, using the internet to share the gospel and build individuals in their faith through short films, articles and blogposts, chats, and e-mail mentoring.
Our Approach
TruthMedia exists to provide training to websites and ministries that desire to engage our culture through the use of the Internet. We provide training for many aspects of a website. The following links contain specific information regarding how TruthMedia does website ministry.
Get Involved
TruthMedia is always looking for people who are enthusiastic about using technology and film to reach the world for Christ. If you're ready to take a look at full-time ministry or have just a few minutes a week to volunteer, we have a place for you. Find out how you can get involved.