Women Addicted to Porn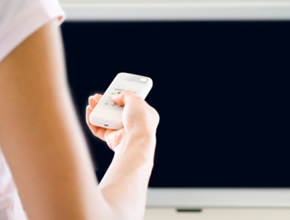 As the economy crashed, "Dozens of Securities and Exchange Commission staff members used government computers in the past five years to access and download pornographic images, according to a summary prepared by the agency's watchdog." (Washington Post) And at least one of those being investigated was female: "Another staff accountant received nearly 1,800 access denials for pornographic sites in a two-week period and had more than 600 images saved on her laptop's hard drive."
Pornography addiction is generally perceived as being a male problem. But increasingly it is becoming a problem for women also, as described in the article the New York Times recently ran about women who are addicted to porn.
How many women are actually addicted? It's hard to say. Statistics regarding sexual topics are notoriously difficult to collect because they rely on self-report data, and many people will be unwilling to admit that they struggle with something that is so socially taboo.
Crystal Renaud is one woman who has struggled with this issue. "I was too ashamed to tell anyone about what I was doing because in my mind I was the only girl to EVER have struggled with a pornography addiction." The New York Times article describes how Crystal now runs the Westside Family Church's Victory Over Porn Addiction group, which provides support and counseling. However, for many women, visiting such a program would be intimidating and embarrassing to say the least. And what if such a program is not offered in your area?
If you are struggling with porn addiction, there IS help available! Although the Internet often facilitates porn addiction (through ease of access and anonymity) it can also help you overcome your addiction. Online mentors are available to help. The service is anonymous, free, and confidential. Please consider contacting a mentor today if you feel like are a woman (or man) struggling with issues of pornography addiction.
Related: Struggling Alone with Pornography – A female student talks about her addiction to pornography.