The Consequences of Bad Decisions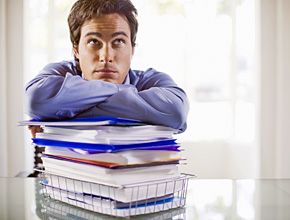 Bad decision making strategies lead to bad decisions and bad consequences. If you work in the business world, you've likely witnessed the consequences of bad decisions made by a company president or CEO. But you don't have to work in management for your decisions to have a big impact. Just ask former Barings Bank employee Nick Leeson, whose poor decisions cost his company over a billion dollars and resulted in its demise.
Barings Bank was at one time the oldest merchant bank in London. However, you won't find Barings Bank mentioned much today, except in history books. That's because Nick Leeson (along with managers who demonstrated an astonishing absence of oversight) ended up bankrupting the 233 year old corporation through bad arbitraging, accruing the equivalent of $1.3billion US in debt over a three year period.
It's not likely that bad decisions you make will lead to the collapse of a multimillion dollar corporation. However, the results of bad decisions on a person's own business, individual life, and family can seem no less devastating.
We can learn better decision making strategies in many ways, but one way is by learning from poor decisions of others. In his article "Lessons In Decision-Making," Rusty Wright examines decisions by US president John F. Kennedy Jr, both good and bad, to see what we can learn from a fascinating and dynamic political figure. Whether or not you are involved in the high-stakes world of business or politics, these same considerations can help you make better decisions in your day-to-day life.
Having trouble making a difficult decision? If, even after reading the linked article, you're confronted with a daunting decision to make and need someone to talk with, please contact a mentor today to discuss it.

Upcoming online chats: Join us for daily online chats! One of our features will be "Making the Choice" on September 7 at 10:30 am EDT Please join us to discuss how first step to making a good decision is making a decision in the first place.