Sheila Wray Gregoire
Sheila Wray Gregoire, a born entrepreneur, writes for numerous magazines and speaks to a variety of audiences across North America, combining the realities of a family with Scripture for real-world, real-biblical answers. In addition, she and her husband, Keith, "tag team" homeschool their kids. Sheila is the author of The Good Girl's Guide to Great Sex (Zondervan, 2012). To visit her blog go to tolovehonorandvacuum.blogspot.com/
Articles by Sheila Wray Gregoire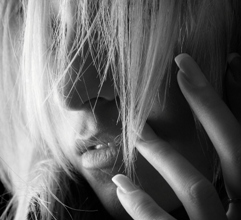 Recovery From The Guilt of Sexual Past
Today I am speaking to women who find initiating sex (or even thinking about sex) hard because of guilt from their past. I've been working on a book "The Good Girl's Guide to Sex".  I conducted several surveys for the book.  One thing I found is that less than half of Christian women are virgins […] Read More >
Tags: hardship & suffering, improving your marriage, intimacy, marriage, resolving conflict, Romance & Sex, sex, sex resources, sexual intimacy, sexual problems, sexuality, Women
Posted in FamilyLife
1 Comment »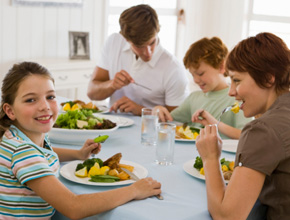 10 Great Reasons to Eat Dinner as a Family
I have my meals planned this week. But rather than posting my plan (it's just pasta Monday, fish Tuesday, meatless on Wednesday, frozen leftovers on Thursday), I thought I'd post my rationale for eating together.  When I was out walking recently, my daughter Katie said to me, "You know what I like about our family, […] Read More >
Tags: attitude problems, better parenting, character develoment, Culture, dinner, Family, FamilyLife, FamilyLife Favs, parenting essentials, quality time, Shelia Wray Gregoire, teenages, teens, values, World
Posted in Culture, Culture, Experience, Experience 55 Plus, Experience Blog, Experience Homepage, Family, Family, FamilyLife, FamilyLife Featured Topic, Home Page, Life Issues, Men, Men-Discover, Men-Experience, My Cravings, Self, Talk, Women, Women-Discover, Women-Experience, World, World, World
2 Comments »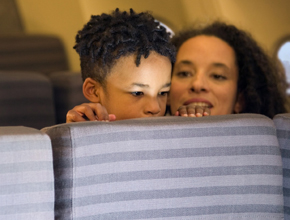 5 Ways to Survive Flying with Kids
Recently there was a young family sitting behind me on my flight from Detroit to Syracuse.  It was not a pleasant flight. I know flying with a baby, an almost 4 year old, and a 6 year old is tough. It was a 4 1/2 hour flight, and undoubtedly the parents were really tired. Being […] Read More >
Tags: better parenting, Family, FamilyLife, Shelia Wray Gregoire, travel, travel tips, traveling with children
Posted in Experience Homepage, Family, Family, Family, FamilyLife, FamilyLife Featured Topic, Home Page, Men-Discover, Men-Experience, Power to Change-Discover, Women-Discover, Women-Experience
No Comments »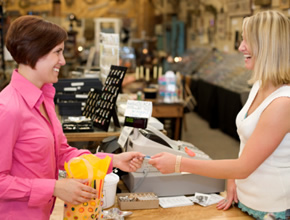 A Little Etiquette, Please
I am not one of those people who rejoices in etiquette. I'm someone who avoided a certain person at family reunions for about 15 years because I was certain I had forgotten to send them a thank you card after my wedding.  I'm committed to etiquette enough to feel guilty when I don't do it, […] Read More >
Tags: better parenting, character building, etiquette, Family, family issues, manners, please, Self, sheila wray gregoire, thank you, World
Posted in Business, Discover, Experience, Experience 55 Plus, Experience Homepage, Family, Family, Family, Family, FamilyLife, Home Page, Men-Discover, My Cravings, Secrets of Success - Discover, Self, Self, SOS Newsletter, Women-Discover, Women-Experience, World, World, WTM Newsletter
7 Comments »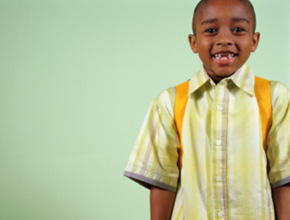 Allowing Kids to Fail
Every now and then, an idea explodes through our collective consciences, challenging our notions about how life works. It happened in the fifteenth century when Galileo argued that the earth was round. It happened in the eighteenth century when upstarts in North America decided they wanted to govern themselves. And I hope, for some of […] Read More >
Tags: better parenting, character development, children, consequences, fail, Family, FamilyLife Canada, FamilyLife Favs, guide, parenting essentials, parents, Shelia Wray Gregoire, succeed, teach, teenagers, values
Posted in Culture, Culture, Culture, Discover, Experience, Experience 55 Plus, Experience Blog, Experience Homepage, Family, Family, Family, FamilyLife, FamilyLife Featured Topic, Home Page, Life Issues, Men, Men-Discover, More Than Gold, My Cravings, Secrets of Success, Secrets of Success - Discover, Self, Self, Self, Talk, Women, Women-Discover, Women-Experience, World, World, World
No Comments »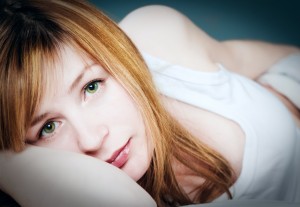 Are You Too Tired to Have Sex?
I think it's important to have a safe place where we can talk about sex in a Christian environment. If you are having issues, I really don't want you googling it and ending up at some porn site or some site that will tell you to watch porn! So I think it's best to be […] Read More >
Tags: improving your marriage, marriage, marriage and sex, protecting you marriage, Romance & Sex, sex resources, sexual issues, sexual problems
Posted in FamilyLife, Sex & Love, Sex & Love, sex and love
3 Comments »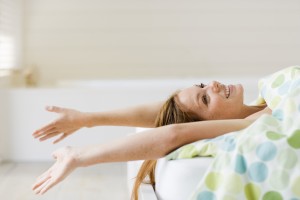 Awaken Love
Okay, that's a really corny title, but I've been thinking for a while about the verse in Song of Solomon which says, "Do not awaken love until it is ready." I think some of us have let our love be awakened too early, or too abruptly, and so it never really woke at all. Several routes to this […] Read More >
Tags: intimacy, marriage, rekindle love, relationships, Romance & Sex, sex, sex and love, sex problems, sex resources, sexual intimacy, sexual problems, virginity, wife, wives, Women
Posted in Discover, Experience, Experience 55 Plus, Experience Homepage, Family, FamilyLife, Home Page, Men-Discover, Men-Experience, Power to Change-Discover, Power to Change-Experience, Secrets of Success - Discover, Secrets of Success - Experience, Sex & Love, Sex & Love, Women-Discover, Women-Experience
2 Comments »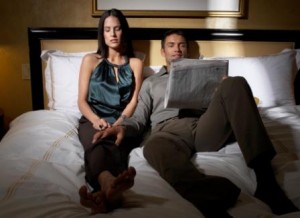 Being a Wife Does Not Equal Being a Doormat
This one's going to be a doozy!  I received a very thoughtful email this week from a regular reader. She wants some advice.  She laid out in detail what was going on in her marriage. I only have her side of the story, but I do believe her;  I have seen an almost identical situation […] Read More >
Tags: boundaries, challenges & conflict, communication, doormat, healthy marriage, improving your marriage, priorities, resolving conflict, sheila wray gregoire, wife, wives
Posted in Family, Sex & Love, Women-Experience
7 Comments »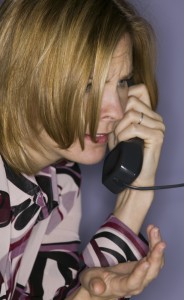 Choose to Let It Go!
Bitterness often costs us more than forgiving would, even if forgiving doesn't seem fair. Recently we received a ticket in the mail from the Toronto Parking Authority. It seems we parked one evening at midnight in a no-parking zone, and we owed them $40. There was just one minor detail they overlooked. It wasn't us. […] Read More >
Tags: challenges & conflicts, communication, family issues, healthy marriage, improving your marriage, priorities, resolving conflict, sheila wray gregoire, values
Posted in FamilyLife, FamilyLife Featured Topic
No Comments »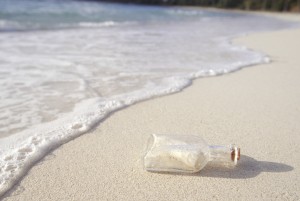 Countering the Drift
Messages in bottles have been the stuff of folklore for centuries. Dying, desperate sailors have hurled them. Curious children have launched them. Nicholas Sparks wrote a novel based on them, but don't read it—or watch the movie—unless you already have a prescription for antidepressants. The story I find most interesting about such bottles, though, comes […] Read More >
Tags: commitment, communication, family values, healthy marriage, improving your marriage, intimacy
Posted in Culture, Culture, Discover, Experience, Experience 55 Plus, Experience Blog, Experience Homepage, Family, Family, FamilyLife, FamilyLife Featured Topic, Home Page, Life Issues, Men, Men-Discover, Men-Experience, My Cravings, Self, Self, Self, Sex & Love, Sex & Love, Talk, Uncategorized, Women, Women-Discover, Women-Experience, World, World, World
No Comments »