Can You Connect to God Without Religion?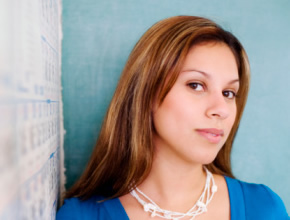 Is there a difference between God and Religion? There is definitely a difference between God and religion.  God is someone I have a relationship with.  My view on God can be altered by many factors in my life.  It can be affected by my relationship with my own father or even by my culture and the people I spend time with.
I see religion is a set of beliefs that have guidelines for behavior associated with them.    There are many religions with many differing beliefs and rules.   I don't  think God needs religion.  He wants to have a relationship with me.   It is so easy for me to get confused and think that my relationship with him has rules of engagement.    I love knowing that God cares about me and that my relationship with him does not need a lot of order and structure.  I want to participate in religion or church to celebrate his holiness, but it's not a condition of knowing God.  Do you believe you can you connect to God without religion?
If you have questions, we'd love to hear from you. Use this form to  be matched with one of our mentors. Mentors are trained volunteers with real life experience.  They can answer questions, point you to other resources or just listen when you have something to say.
Your mentor will email you using our secure system, The Mentor Center (TMC).  TMC ensures your privacy by protecting your information.  If you want to keep talking, just hit reply.  The conversation is free, confidential and non-judgmental.   You can keep talking to your mentor as long as you like and there is never a fee.   If you're curious, start a conversation.  We're ready when you are.
See the complete list of questions
Comments are also welcome!