Intimacy, Sex & Scandals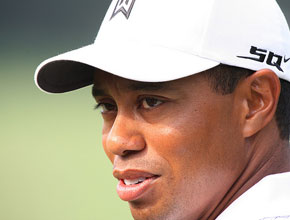 The headlines proclaimed the potential fall of another celebrity. The scandal began with a car crash in the middle of the night.  Shortly after, photos of a mistress surfaced and we all heard a voicemail recording threaten to tear another family apart. Tiger Woods, who has spent his career sporting a squeaky clean image now is cloaked with scandal.
These headlines came on the heels of Jon & Kate Gosselin's very public breakup. They had a TV show ("Jon & Kate Plus 8") and quite a following. People loved having an inside view of a young couple who became successful in overcoming difficult circumstances and making the most of their lives. The renewal of their vows was a climatic moment for this beautiful family.
Then came a photo of Jon with a young woman who wasn't Kate. Before we knew it, the relationship completely unraveled and all that was left were broken pieces. Now the TV show has sadly become simply "Kate Plus 8".
In the same way we look at a bad car crash, all the while willing our eyes to turn away, we watched these relationships fall apart. We fed the scandal that put money into someone's pockets.  Scandal sells!
We all crave love, sex and romance. We see movie stars and politicians fall in love, and believe that beautiful relationships like theirs lie on the horizon for us as well. We crave intimacy and desperately desire meaningful relationships. So, why then are we attracted to scandal? If we are really honest, we love a scandal because it proves that celebrities are no better at getting what we want – intimacy – than the rest of us.
This craving for love and intimacy begins in us when we are just young children. When my daughter was young, I read her fairy tales.  Her favorite part was always when the prince and princess fell in love. She believed someday a prince would come into her life. For many of us, even as adults, we still believe as she did.
What we are often unaware of is that we are created for intimacy. We are deeply relational and desire to be loved and accepted. This love that we try to find and then attain throughout our lives, is actually impossible in and of ourselves. People will always let us down. Even those who love us most will not be able to live up to our expectations.
We crave to be filled with the sense of satisfaction and confidence, which often results when we are in intimate relationships. Some strive to fill that with sex and love and are often left feeling empty and broken. It's possible we are looking in the wrong place to fill that void. Our deepest craving for intimacy  is actually spiritual. As we discover a deep and meaningful relationship with God, our core craving becomes satisfied giving us a foundation to work through the sometimes-rocky relationships we find ourselves in. If you find yourself in a painful place in your relationship and need someone to talk to, we are here and would love to talk to you.
*Image by Keith Allison used under Creative Commons license