Dealing With Depression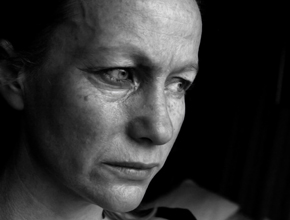 Contrary to the popular saying, time does not heal all things. Healing is not dependent on time but rather on applying the right medication or giving the right kind of attention to a wound. This concept of healing can be quite difficult to adopt. In North America in particular, the topic and process of pain is often ignored or minimized at all costs. Pain, loss and feelings of grief are minimized because there is this idea that expressing these feelings is a portrayal of weakness.
There is a tension in embracing our humanness in the culture that we live in. We might ask ourselves, "If I can't be independent or strong how can I be successful?" This mentality of success is ingrained into us. We are taught to move on and to move on quickly because that is all the time we can afford to spend.
Depression
This way of dealing with life's ups and downs poses quite a threat to our emotional and mental health. When the build-up of unprocessed pain becomes too great we can become depressed. When we believe being strong means denying our emotions we lose out on life and the potential of its fullness.
Depression is excruciating because it affects the totality of a human being: the psyche is affected (mind, will, emotions) as well as the physical body. Living with depression is painful because the mind and emotions are in a constant state of turmoil. It is important to get relief from this internal pain. In our culture there are many ways we can choose to medicate the pain instead of feeling it: eat more, eat less, have sex, go online, take drugs, drink, or shop. There are so many things that can distract us from the gnawing feeling of depression. What would it look like if we were countercultural and found a different way to respond to pain?
Defining loss
Depression can be inherited genetically but for those with no family history, depression often occurs because of a significant amount of loss. We can experience a variety of losses during our lifetime—the death of a loved one, the tragedy of a broken relationship, financial distress, dashed dreams or physical illness. The list goes on and on. How many of us do our crying in isolation for fear of being labeled as weak or a "baby"? The reality is that there are many valid reasons to cry. Pain is a natural response to turmoil.  There's no reason to be afraid or ashamed of our tears.
During a season of depression it is important to discover what the root of the loss is. When we can succeed in pinpointing the loss we are propelled further into a journey of self-awareness and healing. Take a risk and ask yourself the tough questions: "Where does it hurt"? "What am I so sad about?" "What am I so angry about?"
Embracing grief
Why is it so important to define what the loss is?  Defining the loss makes it easier to grieve. Choosing to walk into this darkness instead of running away from it requires an incredible amount of courage. As we choose to embrace the pain of our losses the tears can start falling. As you are experiencing the magnitude of these emotions—don't panic. What you feel is a natural and human response to pain: grief, loneliness and sadness. The reason why the emotions feel so intense is because there is a multitude of them and they have been locked up for some time.
Letting go
One common fear in depression is that it won't get better or it will only get worse once we start embracing our emotions or pain. This is a lie. When we choose to embrace the losses there is a doorway to freedom. Once we have grieved the losses despair looses its clutch on the heart and we can start to breathe again. In breathing again we can let go. It's like all these weights that the heart and mind have been carrying are lifted. Life finally starts to feel peaceful again as the heart and mind are at ease.
In letting go, it doesn't mean that we forget the past. No, the past and its losses are real. In letting go, we can look back and remember but it doesn't hurt so deeply anymore because we have learned to move on in a healthy way. Once we have grieved our pain, we can let it go.
Are you ready to heal?
 After you have been in the season of grieving you will naturally enter into the season of healing. In this season of growth and wholeness it is good to be in community with family and friends. Even while you are on the climb upward, don't be afraid to shed tears again or with others. Tears are like layers of the soul—eventually the heart becomes empty of all the pain or the tears.
While healing, focus on doing things that you enjoy, things that give you life. Learn to live in community and allow yourself to come out of the hibernation of grief. In this upward phase you will start to catch glimpses of hope and the little things in life that are special.
If you are depressed and you know that you need to embrace pain—be encouraged; there is hope for you. No, it won't be easy. But there are a couple things that you can do while you accept the process of this tough season. Remember to keep your loved ones close. While you dive into processing and looking at the pain and wounds hold onto the hope that you will come out.
What heals wounds or any affliction of pain is love. Love binds up wounds. It may hurt to let the wound into the light but you can be sure that when your wound meets life and love—you will heal. If you want to be a strong person, even in this culture, fully risk embracing your humanness. Risk embracing the true reality of life, which brings the whole gamut of experiences: suffering, loss, joy, hope, dancing, crying, living, breathing and dying. No matter how terrifying it may feel, in choosing to be present with your emotions you choose a better life.
 Take the next step:
Has your world been turned upside down? Our mentors are here for you.
Watch: Beauty in your colours
Victoria's Story