Absolute Forgiveness: Sue's Story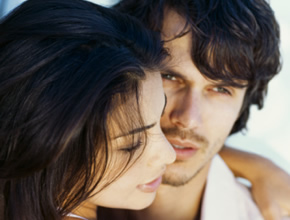 Oh no, not again. Sue screamed in her mind as David stumbled in drunk. I can't take this anymore. Sue's heart beat faster as the anger inside her bubbled up reaching the point of explosion. Grabbing his white button down shirt, Sue ripped it open and began beating on his chest with both fists screaming at him, "Who do you think you are treating me like this! You're not the man I married."
Sue and David were high school sweethearts. They married young and had four children. During this time David completed dental school, worked hard and now had an extremely successful dental practice. But this success came at a high price. Through the years David had developed the habit of drinking too much. Now, he spent more time with his buddies nursing a beer than being with his family. Alcohol controlled him.
David, so intoxicated, couldn't even react to her outrage. He mumbled something about being sorry.
"Sorry isn't enough." Sue railed. The smell of alcohol emanating from his pores nauseated her.
David fell onto their bed, without even changing his clothes and lapsed into a deep drunken sleep. Sue cried herself to sleep again.
After years of dealing with David and his drinking problem, Sue finally decided she must leave him. The final straw happened on their daughter's 8th birthday. Sue had invited two families to go ice-skating and then come to their home for cake. "David, where are you going?" Sue asked, suspiciously as he grabbed his jacket and headed out the front door. "It's Sunday and it's only ten in the morning." A sense of dread filled her, her mouth felt dry, and she tried to close the door and direct him into the kitchen.
"I'm just walking over to Stan's house for a few minutes," David said as he re-opened the door, and slipped his arms into the jacket sleeves.
"Today's Ann's birthday party. We're going ice-skating at one and then coming back here for cake, the Johnsons and the Robertsons are celebrating with us."
"I'll be back for ice-skating, don't worry hon. I wouldn't forget my own daughter's birthday," David gave Sue a quick peck on the cheek, smiled his confident smile, and walked out the door.
David missed the ice-skating. Sue called him and pleaded with him to come home for cake. He didn't show up. When David finally came home he found Sue in their bedroom packing her bags to leave.
"Sue, wait…" David bolted from the bedroom and out the front door. She heard him gagging and spitting as he vomited in the front bushes. She covered her mouth and shut her eyes trying to shut out the image of who and what David had become.
David returned to the bedroom, wiping the spit on his chin with his sleeve, "I know I'm an alcoholic. I know I need help. Will you give me one more chance?" He pleaded.
Sue sat down on the bed and began to cry. Oh God, I want to help David, but I can't take this anymore. Help me to know what to do. David lay down on the bed, the familiar smell of alcohol once again filled the room. As Sue looked at David and prayed, a vision of Christ suffering on the cross entered her mind.
"David, you know how I've started going to that women's Bible study. Well, I've been learning about Jesus Christ's sacrifice and what he did so that our sins would be forgiven. I guess if Jesus could die a painful death for me, and forgive me of my sins, then I can try and forgive you. I love you, but you've got to get help."
David didn't change overnight. It took him one and a half years to quit drinking alcohol totally. Sue immersed herself in the Bible and talked to God constantly and kept asking God to help her see David as the man God saw, not a man encumbered by his addiction.
After each relapse, David would get back up and recommit himself to try again. His sincere efforts kept Sue's hope alive.
Finally, after an annual fly-fishing trip with his buddies, David returned home with the usual puffy, red eyes and pale skin of the man who drank too much.
"Sue, I can't do this on my own."
He slowly climbed the stairs to their bedroom, but instead of collapsing into a deep slumber, he knelt at the foot of the bed, lay his head down on his folded hands and wept. "Jesus," he cried out. "I can't change. I need Your help. I need You in my life, please help me beat my alcoholism." Unexplainably a sense of peace and calm swept over David and he felt another presence in the room. He looked around and didn't see anything yet he felt a power surge through him, giving him the strength to change. To never take another drink. Filled with hope, he went downstairs to tell Sue about his supernatural experience.
"Sue, I committed my life to Christ just now and asked him to help me never drink another drop of alcohol. I can't explain it but I felt like He was in the room with me. I know I can change, I can beat my alcoholism."
Sue cried as she clung to David.
Together, they started over. They made new friends and fell in love with each other all over again. David never drank another drop of alcohol.
But there was still one more thing Sue didn't know – one more iniquity requiring her absolute forgiveness. Driving to the mountains for a romantic weekend alone, David knew he had to tell Sue about a one-time affair he had during a drunken binge.
When they arrived at the cabin, David, with trembling hands, turned off the car's ignition. He couldn't look at Sue for a long moment; then, finally, he faced her and, with his eyes filled with tears, softly said, "Sue, I have a confession to make. I've asked God for forgiveness, but I never thought I should ask you. One time when I was drunk I slept with another woman. I am sorry. I was so drunk and it only happened one time. Can you forgive me for this?"

Stunned, Sue was speechless. Lord, what do I do now? How do I handle this? "David, I don't know what to say…. I need to be alone." Tears streaming down her cheeks, she grabbed her Bible, hiked up the mountainside and sat on a secluded rock. "God, I feel so hurt and defiled. How could he do this to me? How many times do I have to forgive this man?" All alone, she cried out to God for hours.
Again she felt God tell her that she should forgive David just as Christ had forgiven her. Sue climbed down off that rock and went to find David in the cabin.
"David, I'm hurt beyond words. I didn't think I could forgive you of this, but with God's help I will try," she said. The hurt took time to heal. Although Sue had said she forgave David the pain and emotions would crop up and threaten to discourage her. During these times she determined to not allow her mind to dwell on the pain. Whenever thoughts about David and his sin against her entered her mind she would imagine Jesus standing at a chalkboard with junk scribbled all over it. Then Jesus would take an eraser and erase all the junk, making the chalkboard completely clean. Sue focused on the clean slate and kept reminding herself that the eraser had done its work.
Gradually, her hurt feelings faded, and were replaced with feelings of love and commitment. Thirty years later, David still hasn't tasted a drop of alcohol. Sue and David have a vibrant marriage. They work together in his dental practice and counsel married couples in their church. On a scale of 1 to 10, Sue says their marriage is a 15.
"If your spouse asks you for forgiveness, you need to give it like Christ forgave – absolutely. Your marriage will be better than you could ever imagine," says Sue who knows from experience.
Is there anything you've done that you feel is unforgivable? Or is there someone you need to forgive? Jesus was the ultimate sacrifice for all our sins. The Bible says that Jesus died for our sins once and for all, He died for the righteous and the unrighteous, to bring us to God. If you ask Jesus to forgive your sins he promises he will. And he will help you forgive others who have hurt you. How would your life be different if you knew all your sins were forgiven forever?
You can receive Jesus right now by faith through prayer. Praying is simply talking to God. God knows your heart and is not so concerned with your words as He is with the attitude of your heart. Here's a suggested prayer:
Lord Jesus, I want to know you personally. Thank you for dying on the cross for my sins. I open the door of my life to you and ask you to come in as my Savior and Lord. Take control of my life. Thank you for forgiving my sins and giving me eternal life. Make me the kind of person you want me to be.
Does this prayer express the desires of your heart? You can pray it right now, and Jesus will come into your life, and forgive you of your sins forever, just as he promised.