Catherine Mumford Booth
Born: Ashbourne, Derbyshire, England 1829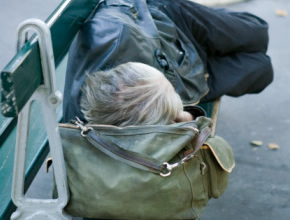 The daughter of a coachbuilder, Catherine Mumford was a woman of considerable social conscience. When she met William Booth in 1852, she was pleased with and shared his commitment to "loosing the chains of injustice, freeing the captive and oppressed, sharing food and home, clothing the naked, and carrying out family responsibilities." They disagreed, however, on the subject of women. Catherine objected to women being referred to as "the weaker sex" and argued with Booth regarding the role of women in the church.
Despite their differences, the couple married in 1855. Catherine and her husband devoted themselves to serving the poor in London through their Christian Mission (known today as The Salvation Army). Catherine worked tirelessly–founding "Food-for-the-Million Shops" to feed the poor and working to expose and eliminate the "sweated labour" of women and children (long hours in poor conditions for a fraction of the pay received by factory workers). Her crusade against the use of yellow phosphorus in match-making–which resulted in severe injury and eventual death for the women making the matches–would be carried on by her husband following her death from cancer in 1890. In 1901, a large commercial match-maker announced an end to their use of yellow phosphorus.
Catherine believed strongly in the role of women in society and the church. Though initially opposed by her husband, she gave her first sermon in 1860 and soon became well-known as a speaker. So powerful was her speaking and writing, that William was also convinced. He was later given to admit that "the best men in my Army are the women." Women in The Salvation Army enjoyed equal status with the men.
Catherine's determination was to speak for those who had no voice and to serve those on the lowest rung of society's ladder. Her dedication contributed to the development of a service organization which continues to offer physical and spiritual help to the needy in over 100 countries today.
Her social conscience was no accident–it was the foundation of her faith. Catherine gave her all for others, just as Jesus Christ gave His all for humankind.
Sources: