Why does evil exist?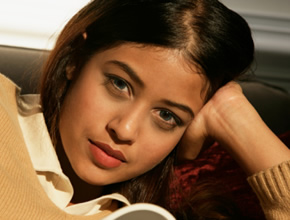 If God exists, why is there evil in the world? You know, this is a difficult stumbling block and question for many people. The simplest way to look at this question is to examine God's nature and his desire for mankind. Look at the logic. God loves us and wants us to love him back. And how could we love him back unless we have the freedom to not love?
God could have made us like robots who do nothing more than say, "I love you. I love you. I love you." But we'd be forced to do that and that wouldn't be real love. Love is a choice. And if you have a choice you have to be able to choose not to love and that in itself is the nature of evil. Evil is choosing not to love. So when God gave us the freedom to choose, he gave us not only our greatest blessing, but he also gave us our greatest curse because we can choose to do right or choose to do wrong.
The reason there's evil in the world is not because of God, but because God gave us the freedom to choose. Now the potential for love outweighs the existence of evil, because you see, evil is only going to exist for a short time, but love is going to go on forever. And all of the suffering and all of the death that we see in the world today are the result because man has chosen to make wrong choices.
God could have taken our freedom, but He didn't. I hope you'll use your freedom to choose God. God is very real. He loves us very much and the events that break our hearts break his heart. When God created the world it was perfect and beautiful. He created man and woman and gave them free will. Our choices brought sin into the world. The perfect world he created was ruined, but God didn't abandon us to our choices. He sent redemption in the form of his Son. He sent a savior to bring us hope.
There is reason to hope, even now. The Bible tells us that God promises he will never leave us (Heb 13:5). He can make something beautiful out of ugly circumstances. He can bring good out of what others meant for evil (Gen 50:20). He still offers hope and peace to each of us today.
You can know peace tonight.
There is a line in an old hymn that says "Let there be peace in the world and let it begin with me." Whether that means peace on a worldwide scale or peace in your own heart, it can begin with you right now. John 3:16 tells us that God loves the world so much that He sent Jesus, His only Son, to die for us so that everyone who believes in Him can have everlasting life.
You can receive Christ right now by faith through prayer. Praying is simply talking to God. God knows your heart and is not so concerned with your words as He is with the attitude of your heart. Here's a suggested prayer:
Lord, I need you now more than ever. I want your peace of mind. In the midst of my broken heart and my pain, I turn to you. Jesus, I ask you to forgive my sins and to give me your peace and comfort. I open the door of my life and put my trust in you.
If you sincerely expressed that prayer to God, you can know that you have a personal relationship with Him. He will be your comfort in these troubled times. God promises us "peace that passes understanding" in other words peace in a world that doesn't make sense. You can know peace even while the world is in turmoil. God does not change. Ever.