Start a Faith Adventure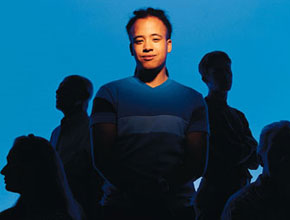 Jesus said that he came to make all things new. His death on the cross can have a profound impact on your life. You have to ask yourself: Is this the life for me?
When asked to describe yourself do you reach for your job title? Do you define yourself by your relationships — spouse, parent, lover, friend? Do you think of your successes, your failures, your dreams, your past? All of these are parts of who you are, but you are more than what you do, more than what you own, or where you live.
You are intelligent. You are beautiful. You are loved. You are not alone.
You are loved by God.
What would your life look like if you could start over with a clean slate? God wants to be part of your life. Are you ready to start your own adventure of faith?
If you are considering starting a faith adventure, have questions, or just want a listening ear, we'd love to hear from you. Just go the mentoring page and one of our email mentors will respond. All emails are responded to personally and privately.
Questions about faith:

Who is Jesus?
Does God care about me?
I have questions about God
I have questions about life
How can I find peace?
How do I know if I'm a Christian?
How can I grow in my faith?
Who is the man in the white shirt?

Discover your own journey of faith:
Discover life
The void
Picture perfect
The end of our exile
There must be more
I want to know Jesus personally
Does truth really exist?
I want to discover real purpose in life
I want to experience true love
How can I live my life to the fullest?
My world is a mess. What do I do?
What does your soul crave?
Can I do more than just cope through life?
Start a faith adventure of your own
Millions of people the world over have made the decision to invite God into their daily lives. Here are some of their stories.
I Do, Again – Have you ever wondered if your marriage was beyond saving? The Scruggs did until God intervened.
Ed's Story: Redefining Success – I thought I was successful. I thought I could accomplish anything if I just tried hard enough. But when my son fell ill and died, I felt helpless.
Kim's Story: Are Truth and Love in the Stars? – As long as I can remember, I've been looking for truth and love. I started investigating the idea that something "higher" existed in the spiritual world.
Hugh's Story: My Search for Truth – I reasoned that man-made religions would reflect human error. As a scientitst, I used the facts of history and science to test each of the "holy" books.
Joe's Story: Strange Road to Success – I started to see that there was another game plan besides the world's. One that was not based on money, position or winning football games.
Christie's Story: Unthinkable Loss – All the hopes and dreams that I had for myself and my baby were gone in that instant. I have no words to describe the pain, the utter despair I felt.
Sara's Story: Beginning Again – Have you ever wanted to start life over again? I did. There were events in my life that left me with a longing to have a 'new beginning'.