Learning About God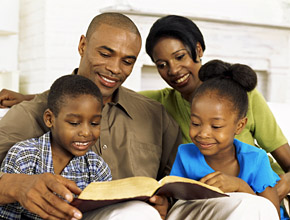 NEW! Discovering Your Heavenly Father (5 Lessons)
This will help you unlock your inheritance as a child of God as you learn to listen and wait upon the Lord as He speaks. We invite you to come and experience the intimate mercy and grace of our Father God.
Knowing Jesus Personally ( 4 Lessons)
Developing a relationship with someone requires a commitment of time and energy. So it is with your relationship with Jesus Christ; it takes time to learn some of the basic principles of the Christian life. Each of these four studies include video clips, notes and an interactive lesson on some of the basic principles of living the Christian life.

Portraits of the Christ ( 8 Lessons)
Take these life lesson as we focus our gaze on these portraits and attend to what God teaches us about Himself and our relationship to Him.
Investigating Spirituality ( 11 Lessons)
Who is Jesus? Who did Jesus claim to be, and how did people of his own time react to those claims? How did one individual have such an incredible impact on the world of his own day, and how does he continue to impact our society?
Who is Jesus? (5 Lessons)
Whatever people think of Jesus, nobody can deny that he stands at the very crux of human history. Take this study to learn about how Jesus was and how he relates to our lives today.
Transferable Concepts ( 8 Lessons)
Once you have completed the Knowing Jesus Personally Life Lesson, you will want to look at these articles and interactive lesson by Dr. Bill Bright, Founder of Campus Crusade for Christ International, which will teach you the basics of the Christian life. Each lesson includes study notes, related articles as well as an interactive lesson for you to submit for review by one of our Life Lesson Coaches.
Growing in Faith ( 6 Lessons)
If there is truly life after death, then we would do well to consider what it involves and how we can know whatever we can about eternity.
Character of God ( 11 Lessons)
God desires for us to know Him in a deep and meaningful way. He wants us to overcome the barriers that hinder our relationship with Him.
Discover Your God (11 Lessons)
There is much that is said about God's characteristics in Christian circles, however, our frame of reference is the result of our own experiences. Some of those experiences are negative and can hinder how we see God. God loves us and wants us to fully experience Him.
Listening to God ( 1 Lesson)
How can we hear God's voice speaking into our lives? Someone who knows what God is like knows His voice. As Jesus said, "My sheep recognize my voice; I know them, and they follow me." (John 10:27) Take this lesson to explore how to hear God's voice in your life.
Celebrating God: Developing a Heart of Worship ( 1 Lesson)
What is worship? How can we live a life that is pleasing to God? Worship is more than singing a song…it is how we live our life.
Understanding Pain and Disaster ( 3 Lessons)
Troubling times, seemingly hopeless situations, and devastation around the world. Where is God in all of this? Where was God during the East Asia Tsunami disaster? Where can we turn now? How do we find peace and security?
Giving: How to Give Cheerfully ( 1 Lesson)
Why did Jesus speak frequently about money? Perhaps because we seem to have so much trouble using money wisely. Take this life lesson to discover what God's word has to teach us about giving.
Discovering the One Who Listens (1 Lesson)
Take this course to learn more about a God who actually listens to us.
Embracing Prayer in Our Lives (1 Lesson)
How do we embrace prayer as a vital part of our spiritual walk with God?  Learn more about prayer by taking this study.
When God is Silent (1 Lesson)
We have all experienced times of silence, times when we feel God has left us all alone. Take this study to learn more about "when God is silent".
Angels: Messengers from God? (1 Lesson)
What are angels and what roles do they play in history and in life today? In this study, you will explore the concept and fascinating role of angels.
Loving Out of Our Comfort Zone (1 Lesson)
Loving out of our comfort zones may cost you, and may even challenge you but God calls us to be salt and light to the world. Take this study and learn how to love outside of your comfort zone.
Finding the Courage to Encourage (1 Lesson)
Encouragement is a gift that each of us have at our fingertips.  Take this study to discover how we can utilize it to bring joy into the lives of those around us.