Life Issues Life Lessons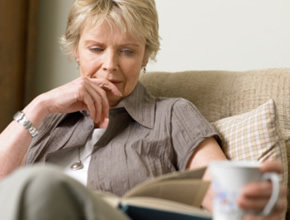 Suicide: Does life feel not worth living? (1 Lesson)
Does there seem to be a gray cloud of unhappiness hanging over everything in your life? Where do you turn when it feels like there's no purpose in your life? If you feel or have felt like ending your life, or have been feeling very depressed lately, please take this Life Lesson!
What Are Your Priorities? (1 Lesson)
How do you choose to spend your time? What you decide to do can say a lot about your priorities in life. Take this study to explore what your priorities really are and what they can tell you about yourself.
Why Prayers Seem to Go Unanswered (1 Lesson)
Have you ever earnestly prayed for something, only to have your prayer seemingly go unnoticed? It's often hard to understand why it seems like our prayer has gone unanswered. This study attempts to examine why this can sometimes happen.
Finding Hope When it Hurts (1 Lesson)
Are you facing a period of suffering in your life? Take this interactive study and you will receive a private, personal reply from a mentor.
Understanding Beauty (1 Lesson)
To feel beautiful is to to feel attractive based on attributes that we possess as individuals. Understanding beauty is to not shrink back from life, but to thankfully recognize and embrace the gifts one has been given and use them to empower and better others.
Dealing with Hurts & Emotions (12 Lessons)
Do you wonder if you will ever be happy again? Are you struggling with painful hurts? These Life Lessons will help you understand where God is in the middle of pain and how you can overcome hurts and difficult emotions.
Secrets: How to Stop Hiding (1 Lesson)
Are there secrets that you are hiding from your spouse, family, friends … God? Hiding secret sin will wear you down and prevent you from progressing in your spiritual walk with God. This Life Lesson will examine secret sins and how you can start to overcome them.

Managing Time Wisely (1 Lesson)
The demands of the day may leave us feeling totally overwhelmed. The choices we make concerning our hours today will influence the landscape of our future. In this study, we will discuss the topic of wise time management. Take this Life Lesson to help you consider the wise use of your day.
Living With Significance ( 1 Lesson)
Many are passionately engaged on the road towards success, but many are not sure if they are living a life of significance. Living with significance is something that can become lost in day-to-day living but is attainable. In this study, we will discuss the topic of living a life of significance. Get on the track towards living a life of significance with this Life Lesson.
Lynette Hoy Menopause Study (5 Lessons)
This Life Lesson is focused on transitioning into Menopause and understanding and dealing with this new stage of life. This Life Lesson will look at what happens during perimenopause and menopause, how to cope with this stage of life, and God's purpose for your life.
To Be Authentic with Christ (1 Lesson)
This study will help you to work through the issues that prevent you from coming to God as well as equip you with promises of His faithfulness. As you grow strong in this foundation, living in authentic relationship with God will happen naturally in light of His presence and provision.
Struggling With Contentment (1 Lesson)
In this study, we will discuss the topic of living with contentment. You are encouraged to read this study and respond to the questions provided. Your response will be sent to a online studies coach and together you will share thoughts on the topic of how to overcome the struggle with being content. Find out how to be content in your life with this single Life Lesson.
What's in your bag? (1 Lesson)
Investigate how your roles and relationships can impact people.
Beating Stress (1 Lesson)
It is easy to become overwhelmed with our many responsibilities and to let stress dominate our lives. Few of us know how to deal with these stresses in a healthy way. Calmness and peace are available to us as we seek God's direction each day. Take this Life Lesson to learn effective ways to beat stress in your life.
Finding Freedom (1 Lesson)
Bondage can come in the form of addiction, fear, anger or guilt. Freedom is something we treasure. This study will help you consider the price paid for and the promise of freedom.
Right Living in an Immoral World (1 Lesson)
Is there anyone from whom we can draw a pattern of the best moral choices in a society that is at odds with itself? Let's explore these issues together in this lesson