Facing the Past of Abortion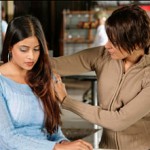 Recently, I passed a billboard that read, "Abortion changes you." This profound statement sunk deeper into my being beyond the mental processes that occur while driving down the highway; this statement was written on my heart. The truth is, at the age of 18, I was changed by an abortion – my abortion. No one had to tell me I had just killed my child, because I knew it in my heart. This new found understanding plagued me like a devastating disease.
Further reading: The Mourning After (Caramel's post-abortion story)
Heal or be haunted
I could not find solace from the haunting in my heart. This change within me was everywhere, and nothing I could do would let me escape. So I cried, and cried, and cried. As time passed, the nagging in my heart subsided periodically, as I worked to push those thoughts out of my mind. The efficiency of this tactic only lasted 2 years, until I finally decided to face the music and find healing. I know women who echo my words, some waiting 15 years or more before seeking restoration.
Abortion changes everyone

I've also met those changed by abortion who have never had an abortion. I've met women who were changed when they accompanied a friend to an abortion. I've met mothers changed by a daughter's abortion. I've met men changed when they paid for a girlfriend's abortion and others changed when they discovered the woman in their life aborted their child, leaving them helpless to stop it.

Post-abortion syndrome

Women who undergo an abortion often find themselves dealing with symptoms of Post-Traumatic Stress Syndrome, which is what someone experiences after facing a traumatic experience. When that traumatic event is an abortion, it is referred to as Post-Abortion Syndrome (PAS). Many women experience:
depression and suicidal tendencies
anxiety
detachment from friends and family
lack of sexual desire
sleeplessness or nightmares
difficulty concentrating
irritability
outbursts of anger or rage
flashbacks
intense grief on the anniversary of the abortion
hopelessness for the future
onset of drug or alcohol abuse
self-destructive tendencies
The internal issues surrounding an abortion can have harmful and lasting affects on one's life.
Why does abortion change you?
Abortion changes people, because even though it is politically condoned, it is biologically unacceptable. Women were created to be nurturers. We care for our children and those around us who need a little mothering. Mothers are sensitive, sweet, caring, considerate, giving, and selfless. Men were made as the providers and protectors of the family. Abortion is the antithesis of our nature. We also see a society whose laws tell us it's okay to abort – that is it our choice – yet with one's abortion comes a lifelong commitment to secrecy. Why such denial for something that was "a right?"
Taking out the "tree"

Author, Nancy Leigh DeMoss, in her book, Lies Women Believe, and the Truth that Sets Them Free, discusses a concept of a "tree" of issues in our lives. Many times we have berries on the tree that are hardships for us. We pick the berries off, but they continue to grow back. It is only when we pull the tree out by the roots that the berries will automatically, permanently disappear. The berries are the symptom of a true problem. When men or women deal with the loss and grief of an abortion, many times other issues will subsequently diminish because abortion was the root.
Overcoming the pain

It may be one of the toughest topics to face, but it is crucial for future success. When we don't deal with issues in our lives, they can taint our future outlook, dreams, and desires. In facing the past, specifically abortion, one can grieve, heal, and move on to enjoy the life God has given them. God has forgiven repentant men and women for the act of abortion, but forgiveness is not healing. Men and women must walk through the process of tackling grief.
Where can you go?

Resources are available for those seeking resolution. Most local pregnancy care centers have one-on-one counseling or support groups available, if not there are churches and other pro-life ministries that provide a place for healing.  There are also resources available at Abortion Changes You.
It takes great courage to face this past choice. With 1 in 4 women having an abortion, only a small percentage of men or women ever take that step toward freedom. But from experience I can say it is worth it! While I may regret my abortion, I will never regret reaching out to find healing.
Sincerely,
A Power to Change Ministries Mentor
The Mourning After (Read how Caramel faced and found freedom from abortion-shame)