Understanding Cutting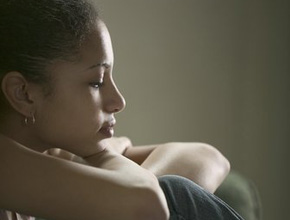 My daughter cut herself for the first time when she was 12 years old. Today, 11 years later, she is still struggling to overcome this problem. At the time I knew absolutely nothing about "self-harm" and it scared me to death. I was shocked and bewildered that she would do such a thing. It's important to understand cutting – what it is, who does it, why people do it, and how to get help for you or a friend to stop hurting inside and out.
What is cutting?
Cutting is when someone takes something sharp, like a razor, knife, scissors or piece of glass, and runs it along a part of their body, usually to the point of bleeding or bruising. Most cuts are made on arms, wrists and legs. Sometimes, people cut their chest, stomach, face, neck, breasts or genitals. Cutting on the arms and wrists is the most common because it's often easier to make up excuses for marks on these parts of the body, something like "My cat scratched me," or "I had an accident in the kitchen."
Cutting is a form of self-injury, self-harm or self-mutilation. Some people also call it slashing or slicing.
Besides cutting, people may hurt themselves in other ways, including scratching, burning, picking at wounds, hair pulling, punching or head butting. People cut to deal with difficult problems or feelings they cannot verbally express.
Who cuts and why?
About two million people in the U.S. hurt themselves in some way. Most are teenagers or young adults, and they're from all races and backgrounds. They often wear clothing like long pants or shirts to hide their cutting, even in warm weather.
For most people, it's hard to understand why anyone would intentionally hurt themselves. But, for those who cut, there are a few common reasons:
emotional pain they can't put into words
to gain a sense of control when other things in their life are out of control
to punish themselves for troubling thoughts or acts.
some find the act soothing
to get a reaction from other people.
No matter the reason, cutting is a serious, dangerous behavior, and may be a sign of another problem.
Many people who cut themselves also have an eating disorder like anorexia or bulimia. Some may be experiencing depression. Others may have been sexually or physically abused.
Is cutting a suicide attempt?
Usually, people who cut aren't trying to kill themselves. At the same time, cutting can be life-threatening. In fact, sometimes, people can't control the injury and die accidentally.
If you or someone you know is thinking about killing themselves, contact 1-800-SUICIDE (784-2433) immediately or contact befrienders.org from anywhere in the world to talk to a crisis center in your area. Suicide is never the answer to your problems.
You can also tell them about this site: myspace.com/towriteloveonherarms This non-profit is about bringing awareness, hope, encouragement and community to those who struggle with self-harm, depression and suicide (as well as addictions). They also raise money to help support programs that are addressing these issues. They gave away over a million dollars in 2009! My daughter's story was the inspiration behind this global movement of love and hope. You can read her story by going to the myspace address above, then scrolling down and clicking on "read the story here" in the right hand column. (I apologize, there is profanity in the story)

How can I help a friend with this?
If you have suspicions, go ahead and ask them about it. Friends with cutting problems are often glad to be able talk about it. If you bring it up and this person isn't self-injuring, it won't start just because you said something about it. If they leave their wounds uncovered so that you can see them, they want you to ask them about it. Offer options but don't tell your friend what to do. If someone's using cutting or some other kind of self-injury as a way to feel in control, it won't help if you try to take control of the situation. Helping someone see ways to get help – like talking to a parent, pastor, teacher, school counselor or mental health professional- may be the best thing you can do.

Educate yourself on the issue. Two helpful websites for both the person who is struggling with cutting, as well as their family and friends are: selfinjury.com and selfmutilatorsanonymous.org They even have online support group meetings. A few good books are Inside a Cutter's Mind: Understanding and Helping Those Who Self-Injure
by Jerusha Clark and Dr. Earl Henslin, Bodily Harm: The Breakthrough Healing Program For Self-Injurers
by Karen Conterio and Wendy Lader, Ph.D. and A Bright Red Scream: Self-Mutilation and the Language of Pain
by Marilee Strong. There are many others on Amazon.
Seek support for yourself, too. Knowing a friend who is going through this can be frightening and stressful. Consider talking to someone else you trust. And remember, even if you don't want to share your friend's secret, you can still talk to a mental health professional about how it is affecting you. Remember, you're not responsible for ending your friend's self-abuse. You can't force someone to stop or to get help from a professional. You can't fix them or change them, but what you can do, always, is keep being a trustworthy, caring friend. Just asking about it and encouraging them to seek help shows them someone cares. It may be exactly what they need to take the next step.
How can I help myself?
Talk to someone you trust. Maybe it's a parent or a good friend, a pastor, youth worker or a school counselor. Tell them you're cutting yourself, and want to stop. Ask them to help you find help. Know that you may get some tough reactions like denial or sadness or anger, but that will pass. If you're not comfortable with that, contact a local mental health group or a hotline in your area. There is a lot of help available and this can be overcome.
Cutting isn't something to deal with on your own. There are therapists and support groups who can help you work through what makes you cut. Even if you're nervous about getting help, take this step, because NOW is the best time to do it. If you wait, the problem will only get bigger and harder to hide. You can stop cutting!
My daughter says in her book Purpose for the Pain, "I didn't do this of my own accord, I am not that strong. God has carried me . . . It was hard work getting to this point (in recovery 6 months) . . . but it happened, and it can happen for anyone who wants it. This isn't my story. This is God's story of redemption . . . how beautiful is that?"
If you would like to talk to someone privately we have mentors available by email.  All you need to do is use this form to send in a question. We will match you with a mentor who will respond in email, usually within a couple of days. You can email back and forth with your mentor as long as you like. The conversation is private and there is never a fee.
Take a look at your life. How would you describe it? Contented? Rushed? Exciting? Stressful? Moving forward? Holding back? For many of us it's all of the above at times. There are things we dream of doing one day, there are things we wish we could forget. In the Bible, it says that Jesus came to make all things new. What would your life look like if you could start over with a clean slate?
Living with hope

If you are looking for peace, there is a way to balance your life. No one can be perfect, or have a perfect life. But every one of us has the opportunity to experience perfect grace through a personal relationship with God through His Son, Jesus Christ.
You can receive Christ right now by faith through prayer. Praying is simply talking to God. God knows your heart and is not so concerned with your words as He is with the attitude of your heart. Here's a suggested prayer:
Lord Jesus, I want to know you personally. Thank you for dying on the cross for my sins. I open the door of my life to you and ask you to come in as my Savior and Lord. Take control of my life. Thank you for forgiving my sins and giving me eternal life. Make me the kind of person you want me to be.
Does this prayer express the desire of your heart? You can pray it right now, and Jesus Christ will come into your life, just as He promised.
Is this the life for you?
If you invited Christ into your life, thank God often that He is in your life, that He will never leave you and that you have eternal life. As you learn more about your relationship with God, and how much He loves you, you'll experience life to the fullest.