Life Lesson – Frequently Asked Questions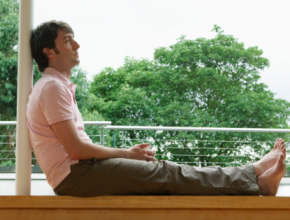 How do I start?
A variety of lessons are offered, ranging from a single lesson that may take 30-45 minutes to complete, to a series of 10-12 lessons on a theme. Some are Bible studies, where you'll be delving into a particular chapter from the Bible. Others address various issues or themes you may face in your personal and spiritual life.
Step one: Choose your lesson. Each lesson has a brief introduction, and most have eight to ten questions. It may be completed in a single session.
Step two: Type your answers in the response boxes provided within the lesson. There is a place on each lesson where you may share your thoughts, questions and prayer requests.
Step three: Complete the brief questions at the bottom of the lesson,
Step four: Click on 'submit' button. Your lesson will then be sent to one of our Study Coaches, who will respond to your completed lesson, often offering additional insights or resources. Your study coach will respond to your lesson and pray for you.
*Please note: Depending on the volume of requests received, the online study coach will contact you within a week or two of your study being submitted.

Go to Life Lessons now!
Keep reading for more information!
Is there any charge? No, our online studies are absolutely FREE.
May I complete the lesson in two sessions, saving my work from one session to another? There is not a way to save a partially completed lesson online. You may either copy the questions, or print out the page if you expect to take more than a single session to complete the lesson. Then type in your answers in the online form and submit it.
Do I have to provide personal information to gain access to the lessons? The lesson forms ask for your name (first name only is fine), a valid email address, your gender, city, state or province, and country.
Who are the study coaches? Most study coaches are volunteers, and all have completed an application process. They have been carefully screened by the administration of this site.
Will you sell or give away my email address or other personal information? No, the privacy practices applicable to these studies are found here.
Who can take these studies? People of all ages and walks of life are welcome and encouraged to take these studies. Wherever you are in your personal life and spiritual journey, you are welcome to interact with one of our coaches through these lessons.
Once I've submitted my lesson, what do I do next? You will receive a response to your lesson from one of our study coaches. The response time will vary because it is dependent upon the volume of studies received by the site. Most of the time responses are received within a couple of weeks.
Can I be a study coach?
TruthMedia mentors are eligible to apply to become study coaches. If you would like to be considered for mentoring please  complete the online mentor application form.
What if I need or want more information about the topic? A number of the lessons have links to additional resources. The link may be to a video clip, an online article or the suggestion of a book. Also, some lessons have an area beside a question that says "More Thoughts." If you use your mouse to hover over that area, a box with more information will appear. When you move the mouse again, it will once again disappear. Your study coach may also have suggestions of resources or some additional thoughts that will help you as you study.
Is there any way I can get a record of the questions and my answers to a lesson? After completing the answer boxes, simply print the page from your browser before you submit the lesson. Or you can use cut/paste to copy the lesson into a word processing program on your computer. The lessons are copyrighted; however, you are welcome to make a copy of each lesson for your own record.  The mentor's response also normally includes a copy of your answers
I would like to use a lesson (or series of lessons) with a small group locally. May I do so? You are welcome to forward the link of a study to your friends. The online studies are written in format that would allow for the lessons to be printed and used in an offline format for your small group.  The choices are plenty and address needs for that would be appropriate for youth, women, men, business and church small-groups.
***All lessons on this site are copyrighted by TruthMedia Internet Group, Canada, 2005. Most studies, although not all, may be available for use with a small group. If you'd like to use one or more of our studies in a group session, please contact us for permission to share the studies with your group. Fill out the contact form to request permission or ask further questions.