Protect Your Marriage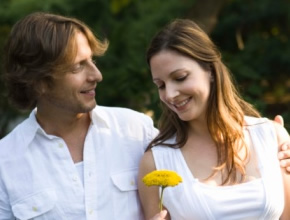 Love Languages ( 7 Lessons)
I'm in LOVE! If marriage starts with this euphoric feeling and statement, why are so many marriages failing today? This Life Lesson looks at the difference between that "in love" feeling and lasting love based on the principles in Gary Chapman's book the Five Love Languages.
Lovebusters ( 6 Lessons)
Take one or several of these topical Life Lesson in our Love Busters series. Each of these topical marriage Life Lessons include a video and topics such as anger, annoying habits, dishonesty, dealing with demands, disrespectful judgments and independent behaviour.
Affair-proofing Your Marriage ( 1 Lesson)
Learn how to put hedges around you and your spouse to protect your marriage. Brought to you by Marriage Uncensored, our hosts share knowledge and tips on affair-proofing the marriage relationship. Help protect your marriage through this video and online Life Lesson.
Reflections for a Bride ( 10 Lessons)
Are you a bride-to-be or do you know one? This Life Lessons takes an in depth look at the preparations for marriage from both a spiritual outlook and a practical one. Learn helpful tips for the wedding and wise counsel for the marriage. This 10 part series is an insightful tool for any new bride.
Understanding Your Husband's Battle for Sexual Purity ( 1 Lesson)
Do you understand the battle for purity your husband is going through? How can you help him stay away from lusting? Take this video lesson for insights and practical tips for both the husband and wife on how to deal with and win the men's battle for sexual purity.
How to Have a Good Fight: Resolving Marital Conflicts ( 1 Lesson)
How couples resolve marital conflicts in their marriage is crucial in maintaining a healthy relationship. Take this video study to learn insights on how to successfully resolve marital conflicts. Improve your marriage relationship by learning how to have good fights!
Rekindling the Romance ( 1 Lesson)
Do you feel like there is no more romance in your marriage? Marriage Uncensored provides this Life Lesson with helpful steps in rekindling the romance in marriage. This video and online lesson will help you discover some basic and practical tips on how to be romantic and stay on the path of romance as you continue to grow with your spouse in your marriage relationship.