Portraits of the Christ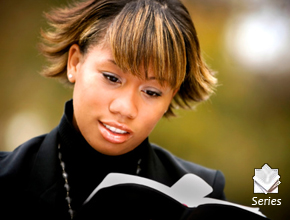 Many photographers enjoy doing photo shoots for high school seniors. They often capture the student in several different poses. Perhaps one portrait is of the student relaxing against a tree, and another relates to a favorite hobby. There may be a pensive shot with the student overlooking the bridge railing into the river, and another captures a far-away gaze into the clouds. Parents have difficulty in choosing a favorite because each portrays a different facet of their child's life and personality.
Although the camera had not yet been invented, the Bible gives us a number of word pictures to portray Jesus, the Christ. Each captures a different facet of His character, His life and His mission. Join this study as we focus our gaze on these portraits and attend to what God teaches us about Himself and our relationship to Him.