Is God a Prude?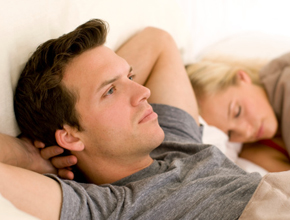 Does God smile on love but frown on sex?  Does God want us to love others, but have prudish rules for how we can show it sexually?  For example the Bible teaches:
Run away from adolescent lust.
Save sex for marriage.
Don't do it with your neighbor's spouse.
We might think that God forgot that he made us sexual creatures.  Doesn't God know we have biological needs? Don't we have the right to pleasure ourselves as long as it's consensual and no one gets hurt?  At least that's what our hippy parents said, and for the most part, it works.
I guess it works if you don't know anything better.
"Better than what?" you might ask. I think a lot of us today think sex-in-the-moment or sex-with-multiple-partners is just sex.  But I think the best sex and the most good comes within a committed and exclusive relationship.
Can I prove that? Two facts prove it for me, one regarding porn and the other infidelity.
While porn gives immediate pleasure and perhaps even orgasm, it ultimately diminishes our sexual pleasures with our real-life partner.  The evidence for this is overwhelming.
For decades now we have known of research by Dolf Zillmann at the University of Indiana and Jennings Bryant at the University of Houston who ran experiments with subjects consuming varying degrees of filmed porn.  They found that the more people watched, the more they…
disliked their spouse's sexual performance
disliked their spouse's affection
considered their spouse less attractive
judged their spouse as not being sexually curious
wondered if marriage and monogamy were worth it
viewed out-of-wedlock sex as common and okay
Now the push-back might be that if you are in a dumpy relationship, then perhaps your dissatisfaction is causing you to find stimulation elsewhere.  That could be the case, but not in this experiment.
The study was designed to see the effect of porn on relationships, not the other way around. It found that using porn leads to hurtful relational attitudes. 
More recently we know from brain science that regularly using porn and masturbating with it furrows neurological pathways such that sex with our partners registers as less pleasurable, not more. But without the abuse, we can train our mind towards more pleasure with our lover.
I bet this brain science stuff is no surprise to God.
Sex in a committed relationship is better than infidelity sex because commitment increases sexual responsiveness.  I know that's not what the media depicts as characters with little history head to bed with seeming ease and explosive sensuality.  That image of sex attracts viewers and sells advertising, but it doesn't line up with the research.
When you have an affair you have less to give at home, and it takes effort to keep up the façade. In one study the researcher asked men to indicate the degree they were faithful—not sexually faithful necessarily but things like loyal, committed, reliable, and following through on promises.  The study also asked each wife if she thought her husband supported her emotionally and if he was a good time.  The results showed that the more husbands harbored thoughts of unfaithfulness, the less wives thought him emotionally present and fun.
This makes sense.  When we are hiding an affair, we're drained. The net effect is less happiness at home.  So if you're into happiness, infidelity doesn't deliver.
In related research, we know that…
Partners who cheat report having less romance in their marriage.
Partners who cheat report less marital satisfaction.
Partners who cheat tend to have higher rates of divorce than people who don't.
Again, I know that a poor marriage may be a reason to get involved outside it.  But it works the other way too:  messing around makes us less able to love the one we're with.
All this comes back to God, the prude.  In light of this research I have come to see God less like a frowning cop looking to squash my pleasure, and more like a coach who has my best interests in mind as he sets out a training schedule.  Sure the training requires sacrifice and effort, but the long-term benefits accrue appreciably.
So I'm okay with God's stance on sex because in the end I know his shalom—that underpinning peace in relating with him, others, and myself.  Shalom yields pleasure, but goes beyond this emotion to deep contentment.  God's plan makes sense in light of science.  Faith and facts work together.
What else does God say about love?
God's love looks like this
Does it feel like you and God are fighting?