Help! My Sex Life Sucks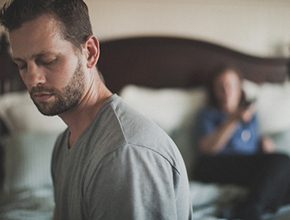 Are you feeling hopeless about your sex life? There's a lot of confusion about what can make or break a terrific sex life. This seven-part series is for you. You'll find no toys or magic solutions being sold here. This series unmasks some of the lies we've been taught about sex and will set you on the path toward sexual healing and freedom.
1) Five Levels of Intimacy
2) Dynamic Sex: Unlocking the Secret to Love
3) Our Sex Life Has Gone Cold
4) Help! My Husband Doesn't Want Sex
5) She Doesn't Want Sex
6) I Love my Spouse, but I'm Attracted to Someone Else
7) The Effects of Porn on Marriage
As you go through the series, please join the discussions in the comments. If you need help working through what you're learning, we have mentors you can talk with confidentially.