Youth & teens – The issues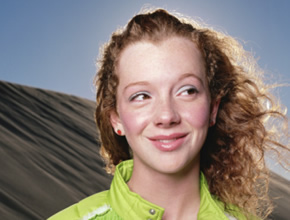 The Media and its Impact on YOU ( 1 Lesson)
How could the media possibly effect us as teens or young people? Each person faces this question, and either decides to conform to the world, or to stand strong in their faith. But as youth, our challenges in this area are more than our parents faced.
Dating (1 Lesson)
Why do people date? What does God think about dating? Take this lesson to prepare and remind yourself about the right steps to take when dating.
Staying Strong in your Faith When Others Aren't ( 1 Lesson)
As youth, we face the battle of falling into the easy ways of the world, and compromising what we believe. Take this lesson to learn how to stay strong in your faith, even when it seems like no one else is.

Overcoming the Fear of Food ( 1 Lesson)
Does the fear of food possess you? If you think you may be showing signs of an eating disorder, or if you know you already have one, try taking this life lesson.
Getting Along With Your Parents ( 1 Lesson)
How can we get along with our parents? What should we do when we don't want to obey them? Take this life lesson to learn how to get along with your parents.
Friendships that Last ( 1 Lesson)
Do you have what it takes to be a good friend? Do you long for a friend that you can call "the best"? Take this lesson to discover how you can have friendships that are meaningful and worthwhile.