My husband admits that he has had a problem with porn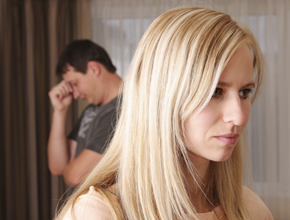 My husband and I both love the Lord and we have been married for 19 years. Three and a half years ago I discovered some pornography magazines.
He said that he knows he has had a problem for many years (before we were married) and he has a strong desire for God to take it away. He struggles with it all; sometimes victorious, often not. I was away and I came back to find that he has been into the porn again. He was very repentant when I confronted him, and he said that he wanted it all to be finished. He's gone for occasional counseling (he's gone for short times twice before) and that things will slide back to where they were before.
I love him very much and I am dedicated to supporting him in whatever way God wants me to. I don't know if I should keep praying and leave this in God's hands; or if I am supposed to do the tough love thing and set a boundary. If so, what? I feel so alone in all this.
Answer:
You need to do some more reading. Pick up Women Who Love Sex Addicts by Weiss. This can be a big problem for many men especially if it got started early. Someone said this was one of the biggest problems in the church at this time, especially with the Internet being so available. Also read Safe People and Changes that Heal by Henry Cloud. Don't let the Jerks Get the Best of You by Meier is also good. As you read ask God to give you an understanding of your husband and how he got the way he did. Also try to gain a deeper understanding of why you are the way you are. Nothing like a problem for God to get our attention.
Take a next step:
Are you or someone you know struggling with porn? Talk to us.
Learn how to awaken love in your marriage
Healing from your sexual past