Victory Over Prescription Addiction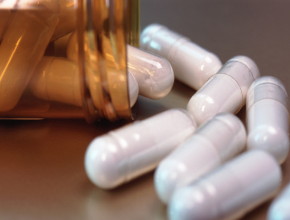 "Ann, you have everything anyone could ever want!" a friend of hers exclaimed one day.
"Oh, yes," she answered, "I have a beautiful home, all kinds of material things and a good husband. But what good are all these things if I feel like a walking zombie? I'm sick of taking tranquilizers and sleeping pills. This is no way to live!"
Ann had been accustomed to living life to the hilt. When she was younger, she had been Mrs. Maine in the Mrs. America Pageant. Then she starred in Little Theatre productions. Later she directed women's programs for a local television station and had conducted her own daily talk show. After working in a dentist's office for several years, she founded and developed the dental technician program at college in her area. Now prescription addiction had floored her.
My Husband is Addicted to Pain Pills.
The start of prescription addiction
Ann's worst problems began when she suffered a blackout which had been brought on by a combination of tension in her work, perfectionism on her part and poor nutrition. When the tranquilizers her doctor put her on made it difficult for her to sleep at night, he prescribed sleeping pills. She became addicted to both drugs, which began putting her into that zombie-like state. Knowing she was a sick woman, she quit her important position at the college.
One day she came across a book that told about drugs that could cause harm. Among them were those her doctor had prescribed for her. The passage on the tranquilizer Triavil, hit her hard:
"Strong anti-psychotic drug, which should not be taken by people with various physical problems." Some adverse effects of it were these: causes mild insomnia; may lead to anaphalactic shock; can cause bone marrow depression.
Ann knew this tranquilizer was extremely bad for a person in her condition. Her system was already broken down by poor nutrition and already in a depressed condition. This drug also causes severe constipation and she had a history of that. It causes muscle spasms involving the face and neck – and she had bruxism. Possible effect of extended use: tardive dyskinesia, which causes involuntary bizarre movements of the jaws, lips and tongue. Her eye twitched and her speech was slurred.
"No wonder I've felt so awful taking this dangerous drug!" she exclaimed to her husband Bill. "And because of my insomnia I became addicted to sleeping pills too!"
"I want to come off drugs entirely," she told her doctor.
Going "cold turkey"
The doctor didn't think Ann could do it, but told her how to go about it. It was rough, just as rough as coming off any addictive drug. Sleep eluded her. Night after night she walked the floor in pain and fear. Maybe I should kill myself! she thought.
Bill was deeply concerned for her. Putting his hand gently on her, he said, "Honey, with God's help we can make it!" he said. "Let's pray." So they did.
Ann sought help from eight doctors but none seemed to know what ailed her. Since she didn't want to go back to addictive drugs, one doctor prescribed lithium, a natural substance that helps people sleep. But she became dependent on that. Withdrawal from it was as horrible as the other withdrawals.
God to the rescue
Ann had always felt able to take care of herself, that she really didn't need anyone else, not even God. Now in desperation, she realized she did need Him and began praying for His guidance and help.
One day an acquaintance told her how a minister was helping her get over her son's suicide. "Here's a Bible verse Pastor Smith gave me," she said:
"For God has not given us a spirit of fear, but of power, and of love, and of a sound mind."
This and other things she said encouraged Ann. Thus she suddenly realized how much people need each other, as well as the Lord.
Ann began counseling with Pastor Smith and attending his church. He showed her how to have a personal relationship with the Lord and how to trust Him by faith. "Jesus Christ is the great physician," he said. "Look to Him!"
At his church, Ann also found a concerned family of believers who upheld her in prayer. And she realized now that the Lord was answering her prayers for help!
When one doctor told her she would probably never sleep naturally again, she frantically called Pastor Smith.
"Now, Ann, God is still in His heaven and He is still in control," the pastor assured her. So whenever fears assailed her, Ann said this over and over to herself. She found that looking to the Lord seemed to be helping her overcome the feelings of tenseness and depression that contributed to her distress.
Healed at last!
Slowly Ann emerged from the dark valley she had been in for so long. She began seeking help in better nutrition. After eating properly for some time, she realized the difference a good diet made in her physical well being. The pain she had suffered disappeared, the swelling in her abdomen was gone – and to her amazement also was a growth that had been there!
At night when she lay down to sleep, she meditated on the following Scripture: "He gives His beloved sleep" (Psalm 127:2). After a while she found she would actually go to sleep!
Several doctors had told her that she would never again be able to sleep without pills, so she was thrilled that their predictions didn't come true. Thanks to the Lord, her story has a happy ending, for now Ann finds life more worth living than it ever was before.
Read Debbie's story of Facing Her Husband's Addiction to Pills.