Something Missing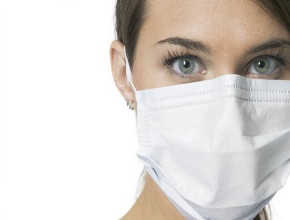 Everyone has a dream of success. To some, it is making lots of money and having other people look up to you. To others, it may be owning a beautiful home, driving an expensive car, and being able to buy anything you like. Then there are people who think success is having a happy family life, a wonderful husband and children they can be proud of….. I wanted all those things and, to a certain degree, had accomplished most of the above, but at 45 years of age, there was still something missing in my life.
Growing up years
I grew up in a small farming community in Prince Edward Island. I was the 3rd oldest in a family of 12 children. I had 7 sisters and 4 brothers. As one of the oldest of such a large family, I had lots of chores and responsibilities and not a great deal of leisure time. My Dad was strict and hard working and didn't tolerate loafing around. My Mom who was a peace maker tried her best to keep things running smoothly. With no electricity or other modern conveniences like we have today, I often wonder how they ever managed. However, my parents did their best to provide for us. My widowed grandfather lived with us and he was a great influence in my life. He was kind but very strict as well. He did not allow any work on Sunday except for what was absolutely necessary. I remember my grandfather reading the Bible to us every morning after breakfast, then we would all get on our knees for his long prayers. We went along with this only because we knew we didn't have a choice, but I didn't take it too seriously. We were also expected to go to church and Sunday School every Sunday, and I learned about GOD but did not know GOD personally.
When I was 14 years old, I left home and went to the "big city" to live with my aunt and continue my education. What a treat that was, no chores to speak of and no younger brothers or sisters to look after.
After high school, I went into nurses training. I lived in nurses' residence and once again enjoyed the freedom of being on my own. During that time in residence, there were three classmates who kept inviting me to go to church with them. They used to go to church twice on Sunday and the rest of us girls really thought they were pretty fanatical. However, they were very confident and content with their lives, and I was intrigued enough to go to a function with them. That night, I did respond to an invitation to accept Jesus Christ into my life, but that is as far as it went.
I did not follow up on that decision at that time as I remember thinking I did not need religion in my life right now. I would get back to that at a later date. At that time, my priority was to travel after I graduated. Five nursing friends and I decided to leave PEI and come to Vancouver, British Columbia. My plan was to work in Vancouver for 6 months, then go to Hawaii to work. Well, things do not always go as planned. In the midst of getting my working visa, I met a young persuasive RCMP guy who convinced me that I should stay in Vancouver, and in July 1965, we were married. It was a good choice and Brian and I have been married for 32 years. We have 3 wonderful children; Brad who is married to Niki, Brent and Jana, also 2 adorable grandchildren, Connor and Karlee.
An empty life
Early in our married life, we had big dreams and goals. When our children were small, we had professions that allowed us to work opposite shifts — which we did — so that one or the other could be home with them. We also were always looking for new opportunities to make extra money. Our goal was to become financially secure and independently wealthy. Besides being so busy with careers and part-time businesses, we had our children totally involved in all sorts of activities, hockey, soccer, ballet etc.. We led extremely busy lives and thought of ourselves as a very well adjusted family with no great needs… then why did I feel such a void and that something was missing in my life?
In 1985, my father passed away and one year later, my mother died very suddenly. That was a big shock as I was very close to my parents, especially my mother. This began a spiritual search in my life. After my parents' death, I asked myself, "What is this life all about?" Are we here just to work hard, accumulate things and that is it? I wanted to know more about eternal life. Even though I had gone to church most of my life, I still didn't have the answers. Yes, just like my parents did for me, I took my children to church and Sunday School. I thought I was a Christian. I believed in God, went to church and was a good person. But, I didn't have peace and assurance of eternal life.
Finding peace with death
After my parents' death, we got transferred from Aylmer, Quebec to Vancouver and the first thing I wanted to do was to find a church that would provide me with some answers. We found one and started attending right away.
One of the pastors came to visit us, and one of the questions he asked that night was, "If you died tonight, are you sure you would go to heaven?" I wondered how he knew that this was an actual concern for me, so my response was, "I hope so as I've really worked hard and tried to live a good life." He then provided me with several verses from the Bible that explain that we could be confident and know for sure. One verse was that "God so loved the world that He gave His only begotten Son, that whosoever believeth in Him should not perish but have everlasting life." Then he prayed with me and I prayed quietly to myself and invited Jesus to come into my life. I had heard all this before and even had that verse memorized, but this time, it was different.
I experienced peace I never felt before and I knew for sure I would see my parents again someday. The Bible, which sat beside our bed for years and had rarely been opened, now suddenly became alive and interesting to me. I began to read it and it was like a whole new world opened up. It became my guide book.
The daily things hadn't changed at all, but I certainly was changing in regards to how I looked at things. I had a whole new dimension in my life that I had never experienced before. With this new personal relationship with Jesus, I found myself turning to Him for daily direction. I always felt I had to impress and please other people; now I felt good getting to know what was pleasing to God. I had never realized that God would be interested in me personally; this gave me a whole new outlook.
Instead of being all wrapped up in getting ahead and acquiring more things to fill that VOID, my life now began to take a new interest in other people. I wanted to learn more and more about God and share Him with others. I also was learning to balance my life properly (for example, getting off that busy treadmill and appreciating extra time spent together with the family). My husband made a decision to accept Christ into his life several months after I did. We were invited to a Bible Study and enjoyed studying and learning about God as a couple.
Being a Christian has been a wonderful journey but does not isolate us or our family from all of life's problems. I've had several challenges since becoming a Christian, that I would have had a very difficult time coping with. Having God in my life has given me a peace to handle it. One of those challenges was finding out 5 years ago that I had a malignant melanoma. As a nurse, I had taken care of people who had melanomas. I knew that it was not a simple skin cancer, that it could deeply penetrate the body and travel quickly through the bloodstream. Previously this would have been hard to handle. However, the peace I felt could only have come from God. My own family and new Christian family were such a wonderful support during that time – their prayers were such a wonderful source of comfort.
I've learned that in any circumstance whether it be financial, family issues, health problems, etc., I can trust God completely. Whatever happens, I know that God is in control of my life and I just have to continue to focus on HIM.
What about you? Are you wondering what life is all about? Do you, like Norma, feel that something is missing in your life? If so, you can find fulfilment and peace through a personal relationship with Jesus Christ.
The Bible says, (Jesus is speaking) "Behold, I stand at the door and knock; if anyone hears My voice and opens the door, I will come in to him" (Revelation 3.20).
Receiving Christ involves turning to God from self (repentance) and trusting Christ to come into our lives to forgive us of our sins and to make us what He wants us to be. Just to agree intellectually that Jesus Christ is the Son of God and that He died on the cross for our sins is not enough. Nor is it enough to have an emotional experience. We receive Jesus Christ by faith, as an act of our will.
Are you trying to live the Christian life in your own strength, failing even your expectations of yourself?
God wants to be our leverage in living, empowering us to feel better about ourselves, more excited about our future, more grateful for those we love and more enthusiastic about our faith.
If you are a believer in Jesus Christ, God has given you His Holy Spirit to help you live life according to His perfect plan. Why not pray this simple prayer and by faith invite Him to fill you with His Spirit:
Dear Father, I need you. I acknowledge that I have sinned against you by directing my own life. I thank You that You have forgiven my sins through Christ's death on the cross for me. I now invite Christ to again take His place on the throne of my life. Fill me with the Holy Spirit as You commanded me to be filled, and as You promised in Your Word that You would do if I asked in faith. I pray this in the name of Jesus. As an expression of my faith, I thank You for directing my life and for filling me with the Holy Spirit. Amen.