One Hope Canada Ministries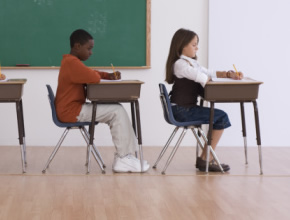 (formerly Canadian Sunday School Mission)
Do you enjoy caring for people with special needs? Here's an opportunity for you to spend one week or more providing loving care this summer. Amasa, a ministry under One Hope Canada, provides week-long bible camps for mentally challenged adults.
They have four camps in beautiful British Columbia. You will spend a fairly easygoing week in a setting that is slower paced than most summer camps. Your campers have limited mental capacity, but many of them have discovered the reality of salvation in Jesus Christ and love to worship the Lord with an enthusiastic passion.
Most of your campers will be independently mobile so you will not usually be required to take care of heavy lifting and more intense care giving. Your role will be caring for one to four campers alongside your cabin leader. Your campers will be between the ages of 18 and 75 years of age.
The camps are located in the Okanagan and Thompson Valley, giving you the opportunity to take time between camps to enjoy the beautiful scenery, hiking and fishing in this area of British Columbia.
We would love to have you join us for one or more weeks!