Turning the Other Cheek Works!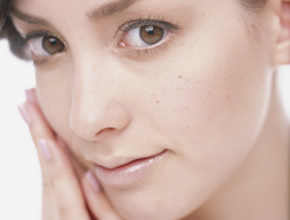 Unfortunately, we are not always free to choose our family members, co-workers, or neighbors. And if we are Christians living for the Lord, the words of Jesus concerning believers and unbelievers are going to come true for us sometimes. He declared, "I did not come to bring peace, but a sword. For I have come to turn a man against his father, a daughter against her mother….A man's enemies will be members of his own household" (Matthew 10:34-36).
I have interviewed a number of people who told me that when they became Christians, their mates and other relatives became antagonistic toward them. Now I'll admit that some people who come to the Lord may get overly aggressive in their zeal. But the truth is that if we even live Christ and share our faith with others, we may experience some kind of persecution for it.
When I worked in the shipping office of a printing company, I would eat lunch at my desk and read my Bible. One of the men in my office got a kick out of coming over and making fun of me and the Bible, jeering about Adam and Eve, Jonah and the whale, and other biblical stories.
I disliked most of what he said, even though I knew he was saying such things to goad me into losing my temper. So it bothered me.
But as I prayed about the situation, it seemed to me that the Lord wanted me to use this as a chance to witness to an unbelieving man. So I took each opportunity gratefully after that and I followed it up by praying for my heckling co-worker. Thus the Lord changed an irritating situation into an exhilarating occasion.
Several years later, when my husband was pastoring a church in Wisconsin, I worked in a bank. One of my co-workers, who was a member of a cult, frequently cut me with sniping remarks. I suspect it may have been because I was a minister's wife, for I never said anything unkind to her. Her sniping irritated and hurt me, and I never knew when the sting would hit. So, as I did with anything that troubled me, I took it to the Lord. He brought to my attention Jesus' words in Luke 6:27: "Love your enemies, do good to those who hate you."
"All right, Lord, I'll do it," I answered.
So after that, whenever the young woman let me have it, I let her have it back in a different way: I found something nice I could say to her or do for her. I think that came as a surprise to her. Anyway, it wasn't long before she dropped the sniping and became sweet to me.
I wasn't at that place long before my husband took another church in Illinois and I had to leave. Guess who threw the going-away party for me? Uh-huh–the young lady whose sharp tongue had been converted by love!
Psalm 37 can fortify us with wisdom when people are giving us a bad time. Commit your way to the Lord, it advises. Trust in Him, and He will bring it to pass. Rest in the Lord. Don't stew if someone undeserving prospers for a while. Stop getting angry, and don't lower yourself to do evil as others do.
Those who do what is right and trust in the Lord will one day inherit the earth! Understanding and love can work wonders in our relationships with other people. Sometimes when we learn of a person's background, we can understand where he or she is coming from and therefore sympathize with that person. As Ashley Montagu said, "It is not the most lovable individuals who stand more in need of love, but the most unlovable."
Everyone has problems, and when they are troubled, they may be difficult to live or work with. But the Bible says that love covers a multitude of sins (1 Peter 4:8). And love and prayer can sometimes help us bring peace to replace friction.