How to Pray God's Promises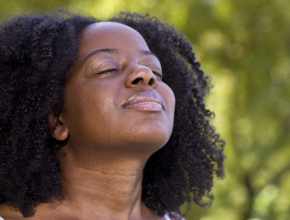 I have learned that the power of prayer is amazing. A prayer can break strongholds. When you pray earnestly, everything you ask that is according to God's will comes to pass. I have broken chains of evil through prayer and I believe with all my heart that no evil shall follow me but goodness and mercy. Prayer is my communication with God.
Psalm 124 paints a beautiful picture of the power of prayer:
"If the Lord had not been on our side—let Israel say—if the Lord had not been on our side when men attacked us, when their anger flared against us, they would have swallowed us alive; the flood would have engulfed us, the torrent would have swept over us, the raging waters would have swept us away. Praise be to the Lord, who has not let us be torn by their teeth. We have escaped like a bird out of the fowler's snare; the snare has been broken, and we have escaped. Our help is in the name of the Lord, the Maker of heaven and earth."
I cannot stress enough how important is prayer in a person's life.
Prayer and God's promise
One powerful way to pray is to find a scripture in the Bible and remind God what He said about you. You can pray, "God you said I am blessed and cannot be cursed, God you said your favor is not for a season but for a life time." When you can say, "God you said" all heaven comes to attention. God is faithful to His Word.
The scripture does not say put God in remembrance of our problems but in remembrance of His promise. (Isaiah 62:6) Sometimes we use prayer to complain.  I do not have to tell God my problems, as He already knows what I am going through. He knows every need, every concern. Do not turn a prayer into a pity party.
Praying for change
If you want to see things change, if you want God to turn things around, find a promise you can stand on. Instead of complaining say, "God you said when the enemy comes in my way you will defeat them. You said you would supply all of my needs according to your riches. You said you are Jehovah and the Lord my provider. You said you would fight my battles, you said what is meant for my harm you will use and turn it for my advantage." Put God in His remembrance of His promise to bring it to pass.
When you pray the promises instead of the problems not only will it change your attitude from a victim to a victor, but also God's Word coming out of your mouth is powerful. When God hears His Word coming out of you He dispatches angels with the answers, He sets miracles into motion and He will begin to change things.
It may not happen overnight but stay in faith and keep reminding God what He promised you day in and day out. Instead of complaining say, "God you said". Instead of begging say, "God you said". Instead of describing the circumstances say, "God you said". If you get in a habit of praying God's promises back to Him, you will see God at work in your life. His Word and all of His promises are yes and Amen.
What do you need to pray about today?
Submit your prayer requests and a mentor will pray for you
This Prayer Will Help You Experience the Abundant Life.