Let Your Light Shine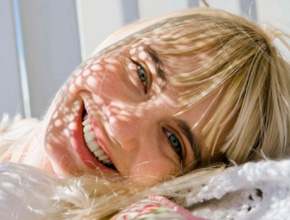 Young children are a natural when it comes to evangelism! Pre-school through elementary age kids possess time, talents and resources to spread God's love. With minimal adult assistance, their good deeds accomplish two purposes: lost souls are touched and the giver gains a boost in self-esteem. Consider these ideas:
1. A Tisket, a tasket. Collect wicker baskets from thrift stores or garage sales. After decorating them with colorful tissue paper, add home made cookies and attach a tag that says, "Jesus loves you." One at a time, your child drops a basket on your neighbor's doorstep, rings the doorbell and runs. The suspense of not "getting caught" fuels this activity while practicing the principle of giving in secret.
2. Give to the poor. When allowances are doled out, teach your child the importance of giving. After a few months, combine his savings with your contributions and go grocery shopping together. Surprise a needy family from your church by anonymously leaving the groceries on their doorstep.
3. Write a prisoner. One church member's incarcerated son receives dictated letters from a compassionate five-year old. Added personal touches of glittery pictures express her concern. The prisoner's response? "Your letters bring a lot of happiness to my heart."
4. Pick a bouquet of wild flowers. Your elderly neighbors especially welcome the smiles and charm of children. Even dandelions sprinkle God's love in their hearts.
5. Pray for others. Collect pictures of unsaved family members and friends. Post them in an album, one to a page. At bedtime, peruse the book with your child guiding him to pray for one person of his choice.
6. Help set up tables, clean the dining room, and serve meals at a downtown soup kitchen.
7. Plan a party. Jesus' Christmas Party, by Nicholas Allan, is a simple skit of Jesus' birth from the innkeepers' viewpoint. After practicing the skit with your neighbor kids invite their parents to view it. Celebrate with a birthday cake for Jesus, sing traditional Christmas songs, and end with a prayer blessing your neighbors (Random House).