Got the Remarriage Blues?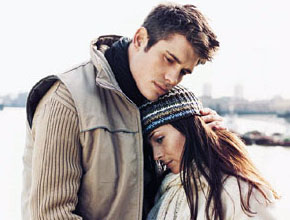 Remarriage involves so much more than just two people. Children, step-children, ex-spouses, in-laws, ex-inlaws, and even grandparents can swirl around a couple like a tornado threatening to rip their love apart before it can grow to maturity.
How do you blend your families and keep the peace? What authority do you have over household rules and disciplines when his/her kids are not really yours? How should you respond when exes try to unpack their baggage and dump it on your marriage. There's just so much to figure out! It can scrape against your relationship like sandpaper over newly painted wood.
The key to happiness in your new marriage is unity of purpose and keeping the communication lines open. Not an easy road to travel. But it can be done.
Here are some examples from others who've been there. You can read about their journeys and acquire the wisdom they had to learn the hard way.
How I'm Fighting Resentment as a Stepmom
Being a Stepfather: The Emotional Gauntlet

10 Ways to Support Your Wife as a Stepmom

Blended Family: Caring for the Wounded