The Bible is Unique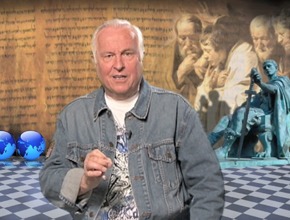 What separates the Bible from all the other books throughout history? Is it just another historical document? Are its writers historically accurate? In this video series, Josh McDowell, Christian author and teacher, explores the uniqueness of Scripture and the unsurpassed accuracy of its writers.
1. Is the Bible Unique?
2.  How Does the Bible Compare with Other Literature?
3.  The Bible in Circulation
4. The Bible in Translation
5. How the Bible Survived Through Persecution
6. How Did Handwritten Manuscripts Survive?
7. External Evidence Test on Scripture
8. How Heretics Responded to Scripture
9. Scripture and Eyewitness Testimony
10. Archeological Evidence for the New Testament
11. First vs. Second Century Writing
12. Luke vs. Scholars on Historic Accounts
13. More Archeological Evidence
14. Archeological Evidence at Delphi
15. Historical Evidence About Jesus Outside of Scripture
16. A Roman Historian on Scripture
17. Can you trust Scripture?