How can I get over a heart ache?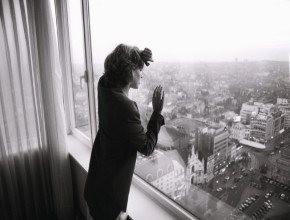 How do you get over a heart ache? I know they say time heals all wounds but who needs time when you're heart broken? How do you get over an ex- boyfriend when you have to face him practically everyday? It just hurts to see a love that was once there but is not there now. We used to be so close and now we're practically like strangers.
Advice: How long were you and this guy going together? It is important to know that you are in a grieving process. Some people make closer attachments than others and these are harder to break off. It is also true that the more physically intimate you are with another, the harder it is to break off. I'm pretty sure that is the main reason why the Bible says not to have intercourse or heavy petting until you are married. I don't know how close the two of you got, but it sounds as though you are now going through a difficult time.
My suggestion is to find some activities to think about and get excited about. This year I had something kind of similar take place so I joined a gym and have begun to work out. I was amazed how many acquaintances also worked out at the gym. I have made some closer friends. I also joined Toastmasters and am developing my speaking skills (meeting new people) and I got a kayak (we have a lake nearby). These things have helped be avoid compulsively thinking about a painful situation. You also could watch all the old Jane Austin movies. Fill your odd time with old movies. You will get used to seeing unrequited love. Its called flooding. You may get a different perspective on your ex. That would be one way of handling it. Have you read Changes That Heal by Henry Cloud? This book is great at giving good information and new perspectives.
Dr. Ginger
If you feel stuck in the depths of deppression, read Tia's story, "Hello Darkness My Old Friend."