At Home Facials Step by Step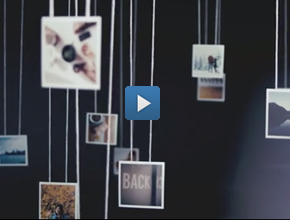 <<Watch Now: Find Acceptance Without Looking Picture Perfect.
A basic facial is easy to do at home. All you need to do is three basic steps: cleanse, tone and moisturize. Additional steps might include steaming, exfoliating and masking. Each of these steps is outlined below, along with suggested recipes at the end of the article.
Before cleansing your skin with a gentle cleanser, it is wise to give yourself a light steam treatment to open your pores and prepare your face for cleaning. To do this, simply soak a soft towel in a bowl of comfortably warm herbal tea (chamomile is one of my favorites). Wring out the towel and place it over your face and neck area and relax until it cools slightly. You may repeat this process, as it is quite soothing.
Cleanse your face with a gentle handmade cleanser such as Rose Cream Cleanser (recipe below). Use upward, circular movements of the fingertips to gently stimulate the skin and help lift surface debris and excess oil. Rinse with warm water and gently pat excess moisture from face with a soft towel. If you wear heavy make-up, you might wish to repeat the cleansing process.
After cleansing, it is important to tone the skin. Use ingredients that help balance the pH of the skin as it is typically disturbed during the cleansing process. The recipe for Tone Up Tea is excellent for most skin types, and contains aloe to soothe and green tea as an effective anti-oxidant. Apply the toner with a soft cotton pad, but do not rub the skin. Rather, saturate the pad and pat the toner over the face and neck area. Do not pat skin dry. If you sense the aroma of the cider vinegar, don't worry. It disappears quickly. Apple cider vinegar is the best natural ingredient to ensure optimal pH balance for the skin. Avoid eye area when using this toner. You skin is now ready for moisturizing.
Moisturize your skin using Aromatic Facial Oil, which contains a host of soothing ingredients to add moisture and nutrients to your skin. To seal in the moisture, be sure to apply the oil while skin remains damp from applying the toner. Gently apply the oil to your face and neck using patting motions. For oily areas of skin, one application of oil should suffice. Apply twice to dry areas of skin, waiting about 2-3 minutes between applications, and being sure to moisten the skin slightly with water or toner before the second application.
On occasion, you may wish to add a gentle exfoliation and mask to your treatment. You can try the recipes here, or make up your own using ingredients you have in your own kitchen. Persons with oily skin may find exfoliation beneficial once or twice a week, while people with dry skin may wish to exfoliate only once a month.
Take the next step:
Are You Tired of Trying to Look Picture Perfect? 
Recipes:
Rose Cream Cleanser
1 tablespoon sour cream
1 teaspoon rose hydrosol
2 teaspoons extra virgin olive oil
Combine all ingredients in the order shown, stirring well after each one. Apply cleanser to face and neck skin, using gentle, upward sweeping motions. Rinse well. This recipe should be used within 2 days and makes enough for two cleanings.
Tone-Up Tea
1 cup distilled water
1 heaping tablespoon dried green tea leaves
1 heaping tablespoon dried chamomile flowers
1 tablespoon rose hydrosol
1 tablespoon aloe vera gel
3 teaspoon apple cider vinegar
3 teaspoon lemon juice (optional addition for oily skin)
Heat distilled water until boiling. Remove from heat and add green tea and chamomile. Steep for 15 minutes and strain out plant material. Add rose hydrosol, aloe vera and vinegar (and lemon juice, if using) and stir well. Pour into a clean bottle and label. Shake well to ensure the mix. Store in refrigerator for best results and use within 3 weeks.
Aromatic Facial Oil
3 tablespoons jojoba oil
3 tablespoons rose hips seed oil (or 3 tbsp. hazelnut oil for oily skin)
2 drops rose essential oil
3 drops lavender essential oil
2 drops geranium essential oil
2 drops palmarosa essential oil
In a glass bowl or dish, combine oils with essential oils. Stir with a clean pop sickle stick or plastic utensil to combine. Pour into a clean bottle, preferably one with a medicine dropper so you can apply the oil using the dropper. After cleansing and toning, and while skin remains a bit damp, apply a bit of the moisturizer using gentle patting motions. Do not rub the oil into the skin. Rather, just gently pat it onto the skin and it will absorb readily within a few minutes.
Oats & Aloe Exfoliant
1 tablespoon finely ground oats
1 tablespoon finely ground almonds
1 teaspoon honey
1 tablespoon aloe vera gel
Combine ingredients in a bowl and stir until well mixed. Apply to face and neck skin after cleansing and before toner is applied, using gentle circular motions. Rinse well with warm water and gently pat excess moisture from face. Follow with facial mask.
Creamy Facial Mask
2 tablespoons white clay (I recommend and use kaolin)
3 tablespoons whipping cream
1 tablespoon rose hydrosol
Combine all ingredients together in a bowl and stir until a paste-like consistency is achieved. If mixture is too runny, add a bit more clay and stir. If mixture is not smooth enough, add a bit more hydrosol. Spread over clean face as the step immediately preceding application of facial toner, avoiding eye area and lips. Rest for 10-15 minutes. Rinse with warm, water and pat excess water from face.
Essential oils can be obtained at most natural food/product stores.
For mail order in Canada, here are two recommendations:

Osmosis (888) OSM-OSIS (676-6747)
The Aroma Shoppe (416) 698-5850

In the US, for mail order, I recommend:

Rainbow Meadow (800) 207-4047
Caution: As with anything that touches the skin, be careful when using any skin care products, as you could have an allergic reaction to even the natural ingredients they contain. Note the ingredients listed above, and if you are allergic to any of them, it would be wise to avoid the products containing them. If you notice any uncomfortable tingling or redness on your skin, you may be having an allergic reaction. If this occurs, rinse your skin thoroughly with warm water and avoid that product in the future; you may be allergic to something in it. Use common sense when using any skin care products, and remember that less is always more when it comes to essential oils.