HRT Does Not Reduce Risk of Heart Disease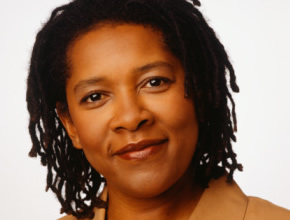 The American Heart Association has released new guidelines recommending that hormone replacement therapy (HRT) should not be prescribed for the prevention of strokes and heart disease. The guidelines apply both to healthy women (primary prevention) and to women with a history of heart disease (secondary prevention).
It has long been believed by the medical establishment that HRT contributed to coronary health. However, conflicting evidence from observational studies and randomized trials have forced the AHA to change its course and suggest that HRT be prescribed for noncoronary benefits only (such as hot flashes or osteoporosis) and not specifically as a preventive measure for heart disease.
New evidence
What has changed to make AHA issue these new guidelines?
For many years observational studies were the only source of information on the relation between heart disease and HRT. The Nurses' Health Study, among others, consistently found that postmenopausal women who take estrogen or estrogen plus a progestin have a significantly reduced risk of heart disease than those who do not take hormones.
However, more reliable, randomized trials have recently contradicted these findings. The Heart and Estrogen progestin Replacement Study (HERS) found there was no coronary health benefit when using estrogen plus a progestin by postmenopausal women with a history of coronary disease. Similarly, the Estrogen Replacement in Atherosclerosis (ERA) Trial found that neither estrogen nor estrogen plus progestin contributed to coronary health for those with a history of heart disease.
Most recently, in the third year of a nine year study, the Women's Health Initiative randomized trial of 27,000 women without a history of heart disease has issued a warning to participants, stating that there is the possibility of an early increased risk for heart disease among participants on HRT.
This confusion of results has led to the AHA withdrawal of support for HRT for coronary health alone. The AHA reports that 'Firm clinical recommendations for prevention await the results of ongoing randomized clinical trials'. The advisory further states that those who take HRT for health reasons other than coronary health do not need to alter their treatment.
Find more details from AHA Guidelines. Study details found in Circulation 2001;104:499-503; The Annals of Internal Medicine 2000; 133,12: 999-1001.