My husband is losing interest in sex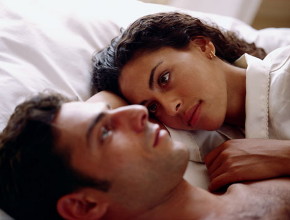 Before we got married, sex was great. We used to have sex at least once per day. Within a week after the marriage he began to lose interest in it. Now it is once per week or once every 2 weeks, and when we do it it doesn't seem like he wants to. It feels as though he is just doing it because I want to. He claims he is stressed about money, but I don't understand why this would change the sex part of the relationship. In other areas as well, regarding my friends, where I go and with who, he has been controlling and yells at me on a regular basis. Things that he said he liked about me before we were married are now a problem for him. I am worried and stressed and I feel so unattractive. I have never had a problem like this with a man before. Do you have any advice on why this type of thing happens? Is this a common thing? What can I do to make things better. I feel as though we are growing apart, which is sad.
Advice: Men do change. We'd suggest that you seek a good marriage counselor. Ask your husband to come along to help you see the things that you do that stress him out. At first you need to own all of the problem, as it is necessary to get him there. When he yells start making a list of what the issues are. For some reason he seems to think that he has fallen off the hero pedestal. He is either frustrated or feels rejected, so he gets angry, which is a guys' way of handling problems. The most of it is probably about him, but if you accuse him, he will only try to get more distance. Let us know how it goes.
Is he watching porn? Read Maureen's story – Hardcore Betrayal.
See also: Unfaithful Husband: Thrown on a Roller Coaster