Stress Less, Live More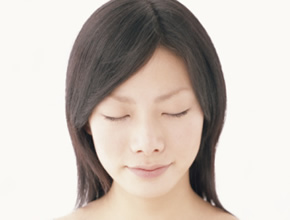 Stress can be an overwhelmingly powerful emotion. Ask anyone who's ever experienced an anxiety attack while standing in line at the grocery store and they can quickly attest to the powerful punch that stress packs.  Long-term neglect of a stressful lifestyle can contribute to premature aging and medical conditions, including hypertension, and digestive disorders.
According to the American Psychiatric Association, women ranging in age from mid twenties to late thirties are more prone to experiencing physical and mental symptoms as a result of stress than men. One contributor to this finding may be the release of stress that men experience from socializing with co-workers, unwinding while driving home from work, or getting away from the office for a lunch break.
The goal of enjoying a quality life with family and friends sends busy parents in search of options that lower or eliminate our stress.   Unfortunately, the pressure to manage a family's schedule and provide nurturing support for your family doesn't always allow for time to nurture yourself and lower your stress.  While hoping to reduce your stress is a worthy mission, learning how to manage your stress and how your body reacts to stress can be extremely helpful.
Internalizing stress is common, especially when you're overwhelmed. Letting go of tension and restoring a sense of balance can make a world of difference when it comes to achieving and enjoying a healthy, relaxed lifestyle. A few simple steps can rejuvenate your entire body, help to manage your stress, and allow for time to explore how to reduce stressful triggers in your life.
Don't make excuses – Stress can hide behind many different masks.  "I didn't sleep well because my spouse was snoring" and "I have a headache from the heat" are just a few common guises that provide easy excuses for excessive stress.  Know some of the less recognized signs that you need to manage stress before it overtakes you.
You may be surprised to discover that your stress is creeping into several aspects of life. Keep a sleep or headache log to identify patterns that may be stress related.  Pay attention to your energy levels and ability to focus or concentrate.  Pay attention if you make excuses to meet friends for lunch because you're feeling overwhelmed.
Know what face you're putting forward – Stress can be evident in more than your lack of a smile.  Being able to identify the physical signs that you're too stressed will aid in managing your stress. Licensed Esthetician, Laura Bergstrom of Lake in the Hills, Illinois notes that stressful times result in poor circulation in the area around your mouth and on your chin. "This can result in those zones being more prone to break-outs and acne," Bergstrom explains.  Licensed Hair Technician Krista Garvin of Sleepy Hollow, Illinois adds "Stress can also result in sudden and unexplained hair loss."  Health care professionals caution that stress can also be the cause of a fluctuation in your weight, brittle nails or poor posture.
Take a time out
Use a daily time-out to manage your stress with a moment to get in sync with your goals, feelings and concerns. Performing a chore does not fully promote the peace and relaxation needed to regenerate your body.  Whether you read, soak in the tub or take a walk, make sure that what you're doing is not one of the items on your 'to-do' list.
Creating calm
Tranquil spaces and peaceful music create a serene environment which promotes effective stress management.  Dotting your house with potpourri, candles or oils scented with fresh and natural fragrances subtly help promote relaxation and a peaceful environment.  Create pockets of quiet time to spend in your own 'time out' chair during your day.  Replicate the serenity experienced at a spa by spending time  listening to a relaxation CD or table top waterfall in a lowly lit area, or indulging in an at home paraffin wax treatment on your hands or feet.
Remember to breathe
For centuries, many Eastern cultures have realized the benefits of practicing proper breathing techniques as an effective tool to manage stress.  According to Health and Fitness Consultant Sincere Hogan, 8 to 10 breaths a minute when you're relaxed signifies normal, healthy breathing while 15 or more is the signal you are in stress mode.  "To achieve 10 to 15 breaths, guide your breathing by focusing on long, complete exhales and your body will notice the difference," teaches Hogan.
Unplugged
Take a break from everything that 'talks' at you. Unplug your television, computer, phones, etc. to create a peaceful change in your stressful routine.  The change will free your mind from distractions and enable it to listen to itself.
Laughter really is great medicine
Those who aptly manage their stress recommend not taking life too seriously. Infuse laughter into your life and the lives of your family as often as possible.  According to the Muscular Dystrophy Association, studies have shown laughter positively affects the immune system and increases the number and activity of T cells and natural killer cells which attack viruses, foreign cells and cancer cells.
A lighthearted attitude and environment can also be beneficial to the rest of your family.   Because children often transfer the emotions and attitudes of the most prominent people in their lives onto themselves, sharing a laugh at the dinner table or while riding in the car lightens everyone's stress load.  Patty Wooten, owner a consulting business that helps health and social service professionals develop therapeutic humor programs explains, "One gift you can give your child is to laugh with him.  If you're serious or stressed, the child picks up that that's what's expected."
Solve your stress
It is important to understand that consistent worrying about a problem will not solve the problem, in fact, perseverating will only create more anxiety.   Identify what the source of your stress is, and work through it to find a resolution instead of generating more stress about the issue.  Taking advantage of a variety of resources such as personal reflection, consulting professionals that specialize in modifying your specific issue, or talking to trusted friends and loved ones all guide you down the road to resolving a stressful situation.
Release yourself
Taking your stress with you to your son's soccer game or out for a date with your partner defeats the purpose of attempting to relax.  Although it may sound simple, allowing yourself the chance to release your stress isn't always a natural action. Identify your preferred methods to release the tension and stress and capitalize on the peace those actions afford.
For some going to the gym is a terrific stress reliever.  For others, working out is just another chore that needs to be accomplished.   Allocate time or activities that promote your ability to focus on your concerns and stressful situations as well as leaving your stress on a shelf.
Find peace today:
Exercise: How to beat stress
Finding peace with God
Overwhelmed? Come talk to a mentor. (What is this?)