Sex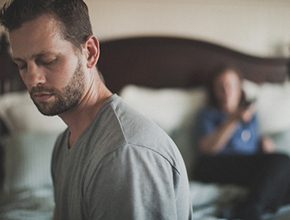 Are you feeling hopeless about your sex life? There's a lot of confusion about what can make or break a terrific sex life. This seven-part series is for you. You'll find no toys or magic solutions being sold here. This series unmasks some of the lies we've been taught about sex and will set you on the path toward sexual healing and freedom. 1) Five...
Featured Content
4:44

Hope for Victims of Sexual Assault If you were sexually abused as a child, you're not alone....

Let's Talk About Sex. Have you had 'the talk'? Or maybe avoided 'the talk'? Talking about...