Drat! It's Valentine's Day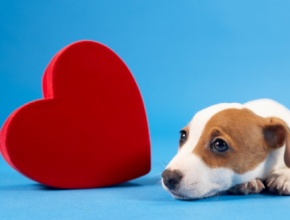 Let's face it… Valentine's Day sometimes makes us growl. Who came up with the crazy idea of dedicating a specific day of the year to the expression of our love for others? Who decided to lay this huge pressure upon us?
Even as a child, I found this day horribly stressful. Who should I give a valentine to? Should I avoid giving one to somebody? It was so embarrassing if I offered a sign of affection to someone who did not return it.
But what can you do? All around us there are constant reminders that the great day is approaching. The stores display a multitude of Valentine's Day gifts and decorations: chocolates, stuffed animals, cards. It's enough to make us see red!
Surrounded by all this pressure, we ask ourselves the all-important question: How in the world will I survive this day? What to do depends on our situation. Surviving Valentine's Day as a couple is very different from surviving it as a single!
To help you get through this season of love, I have prepared two short survival guides:
Surviving Valentine's Day as a couple
Surviving Valentine's Day as a single