Being Single in a Couples Culture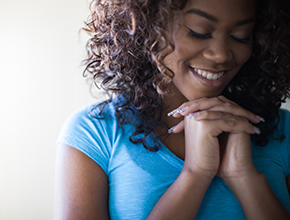 When I was in high school it seemed like most of my friends had boyfriends. Relationships were something I thought about a lot and I was always on the lookout for "potentials" in my classes. When I entered university, my goal was to get a boyfriend. I wanted someone I could connect with, relate to, and be with. I wanted attention from guys – and when I got it my self-esteem rose. I wanted to feel beautiful, desired, and needed. I wanted love.
Being single in university sometimes feels both liberating and suffocating. It's easy to jump from thoughts of "I don't need anyone" to "why doesn't anyone want me?" It's easy to look at couples around me and place them on a pedestal of happiness. If I only had what they had, then I would feel complete, satisfied, and special. Society and the media often make me feel that if I only had a boyfriend, then I would be worthy of love. I noticed that I had a void in me for something deeper, intimate, and passionate.
But as much as I desired to be part of this culture of couples that surrounded me, I noticed something seemed wrong. These girls in relationships would talk as if they were unsatisfied and disappointed. That having a boyfriend didn't complete them. Despite their relationship status, these girls still had the same void in their hearts for true love and intimacy, and having a boyfriend didn't seem to fill it. Was it possible that there was something, or someone, else meant to fill this craving for unconditional love?
I've come to understand that being single amidst societal pressures to be in a relationship is okay. The truth is that I was created for relationship – just not the one I was daydreaming about. It's not that dating is wrong, or even bad. But I realize that another person will never be able to fill the deepest voids in me. I need to find this love in someone outside of the limitations of human nature. I need an unconditional love from someone who is able to love me despite my mistakes, brokenness, and flaws. I found this unconditional love in Jesus who replaces the voids with true satisfaction and completeness. He brings me into a deep intimate connection with God because he experienced brokenness, death, and ultimate separation from God in my place on the cross (Rom 5:6-11, 1 John 4:9-12).
Are these qualities of deep intimate connection and complete fulfillment what you seek in love?
I found unconditional love in Jesus, but is this realistic? Is it really possible for Jesus to fill that deep part of your soul? How does this even work practically, in our day-to-day lives? What does Jesus have to do with the void in my soul? I think this is realistic and possible but first I want to disclaim a few things:
Jesus' role is not to make you more comfortable.
You do not use Him to get what you want. This is not a selfishness party where you  take at the most convenient moments.
This is not a pathetic needy relationship where you are exempt from responsibility. In fact, we are given even more responsibility as we are called to give out of having been given so much more.
For this post I'll be incorporating a lot of references from the Bible because I am convinced it is God's Word to us. If we want to understand what Jesus has to do with filling our void for intimacy we have to dig deep. Firstly, God created us to know him and to live life eternally with himself. He invites both you and I to have a relationship with himself. Eternal life is synonymous with knowing God in an intimate way (John 17:3). But before we can know God in this intimate way we need to deal with our sin that separates us from Him (Isaiah 59:2).
Even though God had created me to know Him, I decided to live on my own. I had this void inside of me that I sought to fill through a relationship with another person. I chose to satisfy these cravings apart from God, which placed me on a path that brought me farther from him. When I attempted to satisfy this craving for intimacy through another person, the emptiness that I felt got worse. The Bible characterizes this rejection of God as the source of satisfaction as sin – something we are all responsible for (Romans 1:19-21, 3:23). Sin is characterized as both an attitude and an action. What is the practical result of sin? Well we miss the best of life that God intended for us (John 10:10), and we also face eternal judgment and separation from God and his love because he is holy and cannot accept us in our sin the way we are (Romans 6:23, 2 Thessalonians 1:8-9).
The problem is we cannot do anything to erase our sin or make up for how we have rejected God. But here is Good News: even though God saw the reality of our sin he still loved us. God knew only he could make a way for us to be reconciled to him and to know him forever – that's the purpose of Jesus. When Jesus died on the cross, he took our punishment upon himself. Even though I deserved to die because of my rejection of God in seeking true intimacy apart from him, Jesus chose to die instead (1 Timothy 2:5). It's essential that Jesus died to pay the price for my sin in order for true justice to be fulfilled. Someone had to pay for the crime I had committed against God, so Jesus took that on himself. He knew that if I had paid it, it would have led to my eternal separation from him – yet he desired for me to know God forever. Jesus even said that he (through his death on the cross), was the only way to know God (John 14:6). The best part is that Jesus didn't just die – but he rose from the dead to ultimately defeat death and live eternally with God, and he invites us to live eternally with him.
What does this have to do with experiencing true unconditional love? Well, we can now experience complete acceptance by God, because Jesus experienced ultimate separation from God on the cross when he paid for our crimes against God (Matthew 27:46). In experiencing God's complete acceptance of us in accepting what Jesus has done for us, we belong to God and experience his unconditional love upon us forever (1 John 3:1)! When Jesus took my sin upon himself it allowed my relationship with God to be reconciled so that now there is nothing that keeps us from knowing each other. I can now experience true love in a relationship with God that ultimately completes every void inside of me, giving me true purpose, meaning and joy. Ultimately, I can only experience unconditional love and reconciliation with God if I accept and receive what Jesus did on the cross on my behalf (I John 1:8-9, Ephesians 2:8, 1 Corinthians 15:3-4).
Once I realized that God loved me, and that he made a way for me to know him, I made a choice to seek him alone in my search for deep intimacy. I found that my craving changed from seeking intimacy from people (which led me to feel empty) to seeking more of God. It was in this that I experienced this deep joy, purpose, meaning, and intimacy. I discovered a deep fulfillment of that void inside of me. It's not that I don't still want to develop a meaningful relationship with another person, but it ultimately doesn't compare to what God has to offer in having an intimate relationship of unconditional love with him.
Would you like to experience this satisfying relationship with God that he is offering you?