Surviving Valentine's Day as a Single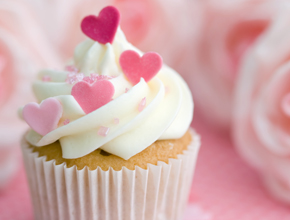 It's Valentine's Day and you're single? That is awesome, because you can choose to celebrate it any way you want! In fact, you can even choose to ignore it completely. However, that last option is actually quite difficult to pull off. Sometimes loneliness seems especially acute on that day. So here are some ways to hold it at bay.
Plan ahead. Does this day leave you feeling lonely and blue? Then prepare a plan of attack well before that day arrives so that you can transform it from a day to fear to a day to look forward to.
Treat yourself to something special. Do you love flowers? Buy yourself some! Love chocolate, do you? This is the perfect excuse to buy yourself the most appealing box out there! Decide to do something special for yourself on that day, and you might even look forward to it.
Get together with friends. Have you ever seen the film Valentine's Day? In this film, a single woman organised a party for all her single friends each year on February 14th. Why not do the same? You probably know other singles who are feeling at loose ends on that day. Why not invite them all over for a party?
Focus on giving. I was a young adult when I read this story. I don't remember the author or the title of the book, but the story itself has left an indelible mark:
Worried, the young mother watched her child diligently prepare valentines for every student in his class. If only she could protect him from the disappointment that was surely waiting for him: her son had not yet made any friends in his class. In fact, everyone picked on him. Would he receive a single valentine from a classmate? She didn't think so.
The next morning, she hugged him tight before sending him off to school. That afternoon, she prepared his favourite cookies in the hope it would lessen his hurt when he returned. When he got back from school, he turned around to hang up his coat, all the while saying: "Not one, not even one." 
When she heard those words, she ran up to him and held him close. That is when she heard him say: "Mom, mom! I did it! I had a valentine for each one of them. I didn't forget a single one!"
For this child, Valentine's Day was not an opportunity to receive signs of affection; it was a chance to give them!
Why not do as he did? Can you think of people you know who might need a special sign of love and affection right now?
We cannot always be loved as we would like to be, but we can always choose to love. By choosing to show love to others on a day when so many people feel unloved, you will redeem the day and make it a thing of joy, not only for them, but for you as well.
Seek the greatest love of all
You may think you are all alone in this world, but there is someone who loves you and cares for you more than you could ever know, and he wants you to experience his love. Why not read the Gospels to discover all the love Jesus wants to give you? It might surprise you to discover just how precious you are in his sight. (You can also watch The Father's Love Letter, which expresses God's great love toward you.)
Do you have any other suggestions to offer? What will you do to survive Valentine's Day this year?
More ways to thrive:
You are LOVED more than you know
10 Ways to make today better than yesterday
I'm married but I feel so alone
How to get over a broken heart