First Day on the Job: What to Expect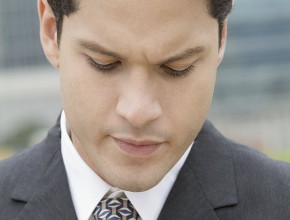 Congrats! You beat the competition and snagged your job for the summer… now what? What can you expect on the first day of the job?
After dazzling your employer with your cover letter, resume, and interview, what do you have to do and what should you know? A few things you might be able to expect:
Who's the Boss?One purpose of this first meeting with your supervisor is for you to find out exactly what kind of job you've gotten yourself into. In this meeting, you should be able to determine your supervisor's expectations of you and clarify your areas of responsibility of your new position.It is also an opportunity for you to voice your goals and objectives, and ask any questions you may have at this time.
Hello, My Name is…You will most likely be taken around for a round of introductions and tour of the place. This is your first chance to meet everyone in your work environment and find out the people with whom you'll be working or running into during your time there.Don't worry if you can't remember everyone's name off the bat. Most are forgiving and accommodating of new employees and you'll learn the names as you come to needing them.
Directions, please… Check out your work area whatever form that takes: office, building, patch of grass (if you're a lawnmower or parks & recreation worker) and work environment.Bathroom access, elevators, stairs, appropriate spots for coffee and lunch breaks? If you're in a medium to large sized office building, you may have to learn some service and door codes to get around the building.
Say Cheese!If you're working for a large corporation or office, you may have to have your photo taken for a security pass or identification card.
Rrrrrring!If your job is in an office where you have your own phone and voice mail, you'll have to take a few minutes to record your phone greetings and select a passcode.Whether you have your own phone or not, you'll probably want to find out a work number where you can be reached or where messages can be left for you.
Get wired. If your job requires internet, intranet or email access, you'll have to get set up for your company email account and proper internet access.
Forms, forms and more forms. Particularly if you find yourself in an office job, you'll probably have a good share of forms to fill out.
Familiarize yourself. Read any literature about your job and the company you are working for.Go through any materials that may have been left for you by your supervisor or former employees in your position. Get to know some sample projects that previous students have held in that position before you. Browse through old files on your computer system or through the department's internet or intranet site. Go through hard copy files in the filing cabinet.
Train Tracks. Some of you may be left with lots of room to learn the ropes on your own as you go. Or, you may receive some form of formal or informal training in how to do your responsibilities and training in the company procedures and policies.
Then what?
A few final recommendations that will spill past your first day of work to help you make the most of your summer work term:
Take initiative. You may find that your supervisor will be too busy to hold your hand and walk you through every step of your responsibilities.Take advantage of the situation and get your foot in there — try to get your hands on more stuff to do and ask for more jobs if you don't find you have enough to keep you busy. Find out who else you might be able to approach when you need more to do as your time progresses.Chances are your supervisor and others will be glad to have your help in doing all that extra work they have.
Ask & inquire. Is there something you don't understand? Ask for clarification and look for answers. It's your responsibility to get the information you need to get the job done well.
Open your eyes and ears. Make sure you're not only learning by practically completing tasks, such as organizing a meeting, running an experiment or writing a report. Learning by observation will also maximize your work experience gained as a summer student.Unfortunately this kind of learning is often overlooked because the knowledge and experience acquired this way are not hard, practical skills. This method is learning by observation.In many situations, you as a student may not have the expertise to practically complete a task or given a responsibility. But you can learn by watching and understanding how something is done and why it is done a certain way. You might also learn proper business etiquette or the way something is done according to industry standards.Being aware of this kind of learning gives a different perspective to tasks such as photocopying, faxing or taking the minutes of a meeting.
Go for educational coffee breaks. If you are in a position that is related to your area of study and career choice, take all the opportunities you can to ask your more experienced co-workers out for coffee, buy them a cup, and ask them a few questions about what it takes to succeed in the industry.
Justine Hwang has had 7 "first days on the job" in student positions, ranging from serving coffee and muffins to photocopying reports and writing about soup. Used with permission of author.
Are you having a tough go at it? We'd be happy to listen and encourage. To talk with a confidential and free mentor, just fill in the form below and you'll hear back shortly.