Priorities

Watch the TruthMedia original "Priorities" video short film
as an introduction to this study!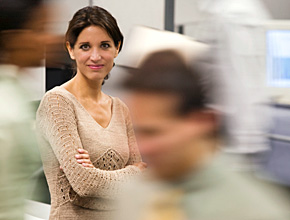 "
Often the most significant ways in which we can examine what captivates a person is to examine the story of his life.
Nothing speaks more eloquently about the identity of our master than how we prefer to spend our time, where we choose to spend our money, and who we choose to make our heroes." Dr Timothy Quek
How do you choose to spend your time? What you decide to do can say a lot about your priorities in life.
Sure, you may be thinking, "I spend eight hours a day at a stinkin job that I hate!"
But we're not talking about your time spent at work, or school, or other things you're obligated to do. It's what you choose to do in those moments when you are finally free to do anything you want that reveal something about your character … and your priorities.