Words of Wisdom from the Book of James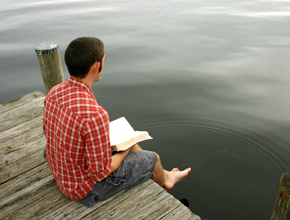 Throughout our lives we go through a plethora of experiences. Our whirlwind journey consists of tears and triumphs, joy and and sorrow. However, through it all, we do not go on our journey alone. The Word of God is alive and Scripture contains words of wisdom that we can take with us to wherever our individual journeys lead us. This Book of James study contains invaluable life lessons that will guide you through your journey.
This Life Lesson series focuses on a verse-by-verse study of one book of the Bible, at a time. Each Bible study is designed to enable the Bible student to glean the truth from God's word for themselves. Each study includes observation and application questions, as well as Life Lessons, or principles, that one may apply to their life of faith in the Lord Jesus Christ. These lessons should take no more than thirty minutes to complete.
1. Patience Amidst Trials
2. Facing Temptation 
3. Being Doers of the Word 
4. Richness in Faith 
5. Faith Without Works 
6. Bridling the Tongue
7. Understanding Wisdom
8. Humbling Yourself Before the Lord 
9. Boasting About Tomorrow 
10. Wealth
11. Enduring Life's Trials 
12. Prayers of the Church