Tired of Adulting?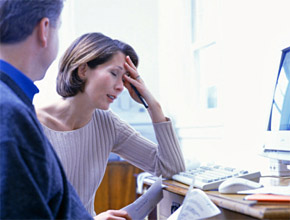 Do you ever wish you could be a kid again?
Carefree days laughing on the playground, playing make-believe, sharing video games. Remember sleep-overs where no one slept until a groggy parent intervened? And then giggling in the dark after they closed the door and shut off the light? Or maybe circumstances forced you to grow up way too fast and that's the childhood you wish you had.
The pressures of adulthood — bills, relationships, job stress, taxes, parenting — can press down on you like an elephant sitting on your chest. It's no wonder we can become anxious, depressed, have chronic pains, and toss and turn at night.
Somedays, you just don't want to adult anymore.
We've all got a cross (or crosses) to bear. What really helps is to know that we're not alone and to hear how others are pressing on through their challenges.
Check out these stories of people who are determined to not let life keep them down.
Hazelle's story — Anxiety: My Mind is a Scary Place
Shauna's Story — Arthritis: A Progressive Regression
Debbie's Story — Burnout: Too Much of a Good Thing
Anne-Marie's Story — Chronic Pain: When Everything Hurts
Beth's Story — Debt: It's Payback Time

Matt's Story — Financial Stress: Pocket Strain