Seven Mind Traps That Keep Us Crazy Busy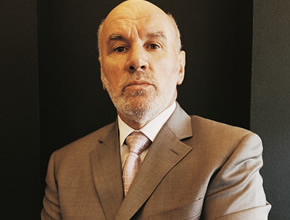 I am sitting in a hotel lobby writing these words. The atmosphere is one of dark paneled wood, comfortable lounge chairs and a view you would die for, looking out over a river sparkling with diamonds from the afternoon sun.
At one end of the room over the fireplace hangs a picture of the Canadian Fathers at Confederation. The 34 men seem peaceful with no computers or Blackberries; I feel almost out of place with my computer and Blackberry buzzing on the table, as if I am violating their calm with my technology to allow me to do 10 things at the same time. Life must have been easier for those 34; I know that is not true from reading our history, for they had significant challenges and conflict which had led up to this famous session.
The difference was the speed of information and this rocket-like pace is now the order of the day and we are well beyond busy. If I do not have 10 balls in the air at once, I must not be accomplishing much, or so I think; that is a mind trap, which is false and keeps me crazy busy.
So, I write these words, more to myself than to you the reader; that being said, if they help, you are welcome to them. Here are what I refer to as my seven mind traps that keep me crazy busy.
1. We need to be wanted and needed and thus must be available at all times through our cells and email.
It is really a trap of wanting to please people; do you struggle with this? Understanding and acknowledging this trap is really half the battle. I am working through this and asking the question, "Who is in charge?" If it is a severe issue, then you may be struggling with an approval addiction. Look it up on the web, for there are great resources to help.
2. We say yes to too many things and lose focus on that which is best; the enemy of the best is the good.
Some of us are wired to say yes to almost everything, "Yes, I can take that on between 2 and 3 am." Others are much more selective. I would like to counsel you to clearly understand your style ( there are many great Assessment Profiles available to you ). Again, self awareness is a major step to addressing this trap. I am currently in the process of handing off a role which I enjoy and have the skills for; the reality is that it is a good thing for me to do, but not the best. Understanding my strengths and leadership style is a must for me to make this decision. Remember, your strengths can become weaknesses.
3. We over commit or allow others to over commit us.
Over committing and under delivering is a trap which will have disastrous consequences for you. I don't care if you as the reader are responsible for 1000's of staff or 3 children ( which may feel like a 1000 staff to you ), you need to be able to control the commitments you take on. This goes back to my #2. Practice the word NO; stand in front of the mirror and say NO; did it hurt; did the mirror suddenly fall off the wall. Of course, it again means having clear priorities and also understanding what season of life you are currently in. That is probably another article, but I believe that we go through seasons of life and these seasons bring different responsibilities. You cannot compare yourself to another person who is in a different season of life from you.
4. Our technology runs us; we do run our technology.
The fact that I have not turned off my Blackberry as I write this article in this gorgeous calm setting reinforces my trap #4.
I have a good friend, who I believe has found a way to address this trap. He disciplines himself not to check emails or voice mail from Friday evening to Sunday evening. Not a bad strategy; I am attempting to practice this and when I slip up, I don't beat myself up, but rather get back on the "wagon".
5. Being busy means that we must be accomplishing more than others; it really is an issue of insecurity.
Some authors have called it a status symbol. What are your insecurities? It may help you to be honest here. You don't need to report back to me, just to yourself.
I just consulted with a leadership team, who is struggling with this trap. I suggested that they use a "storyboard" approach. It means going on the offense by writing the story they would like to see for themselves and their organization 3-5 years in the future. It is to be no more than 2 pages. I am already receiving feedback on the positives on this strategy. The result will be that this team will establish the key priorities for them to address; as others come up, they will be measured against this new template. Actually this process works well for individuals as well and it addresses the other traps which I have mentioned. Try it!
6. Running fast becomes an escape, for it means that we do not have the time to focus on those issues which cause pain.
My wife and I are a speaker couple for the Family Life Marriage Weekends. We see this in life after life as couples come and share their pain with us. Many men confess to me that they have poured themselves into their career to compensate for the dysfunction of their marriage. If this is hitting a sore spot for you, then seek out help. My experience is that as you leave this unattended, it will become worse; if you need additional resources contact us at ….
7. We live our lives in the future; once I accomplish this, then I can slow down.
I have lived my life in the future. Early in my career, I often would think and at times verbalize, "when I ….. I will…. Now on this side of 50, I realize how wrong I was, for I did not take time to enjoy that season of life. I would ask you to seriously consider what season of life you are in. I know I mentioned this in # 3, but it bears repeating. Ask yourself 4 questions:
How would I define this season of my life?
What will the next season look like?
What are the traps which I need to avoid in this season?
What can I do now to properly prepare for the next season?
Well, there you have my 7 traps; maybe you were too busy to even read them and skimmed to this last paragraph. In the painting of Confederation, there are 2 men out of the 34 who have arms crossed with scowls on their faces; what is going through their minds; were they to be the ones which John A MacDonald would need to convince. The Nation does not rest on you; but then again, your future effectiveness does and perhaps survival.