Good News
Things of First Importance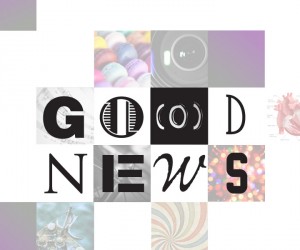 There stands Gollum, on the edge of the fiery pit in the land of Mordor. He holds the One Ring high above his head in delightful glee, having grasped that which he has longed for for many years. But then, in a moment of oblivious passion, he stumbles backward(!) and plummets into molten lava, destroying both himself and the ring.
As we all know, that scene is from Tolkein's novels-turned-movies trilogy, Lord of the Rings. It's the climax of hundreds of pages and hours of film recounting one of the most epic tales ever told. And it's undoubtedly the climax of the story: the thing of first importance, if you will. But none would venture to say it's the whole story. How foolish that would be!
Without grasping the immense power of the ring, you can't appreciate the extent to which evil was overcome and the potential for peace in Middle Earth was gained. Without knowing the journey that Sam and Frodo took to get to Mordor, you can't appreciate the fulfillment of a quest accomplished or a friendship forged.
In fact, to drop a poor soul in on the climax of this trilogy would be akin to cruelty. Let them know the whole story first! For therein lies the richness of the tale. My point? I'm afraid we've mistaken the entire good news (gospel) for the climax of the story.
A Richer Story
How big is God? If He's as big as they say He is, shouldn't His plan be similarly impressive? Should His offer of "full life" not include staggering implications? When Christians proclaim the good news (gospel), "Jesus died and rose again" others scratch their heads, thinking God must be small and irrelevant.
Interestingly, most would say the same about a heart. The heart beats and beats and beats and without it… the body dies. But the heart is not everything. There is a body that the heart seeks to nourish so that it can perform incredible tasks.
In fact, if all you saw was a heart, you might wonder what the big deal is. I mean, sure, it beats fairly consistently, and it seems to be a very impressive, well-designed organ; but why is it so crucial? And why is Gollum's plunge into Mount Doom's flame so critical? And why oh why talk about Jesus' death and resurrection in same sentence as "good news"?
Just when I get fooled into thinking the good news (gospel) is only the heart, I read that God is reconciling all things to himself and that this is yet another implication of the gospel. All things. Every little thing: reconciled. So the cross is – the centerpiece of the arrangement – the key in which the song is sung – the point on which the wheel spins – the heart of it all. But being the thing of first importance does not necessitate being the only thing of importance. Nor does it limit the vast implications that something of first importance can have. In fact, vast is too small a word in this case.
We'll get to the implications, but not yet. We need a backstory – an introduction, if you will. The Apostle Paul reminds us in 1 Corinthians 15 that there is a truth at the center of this thing called Christianity: Jesus died and rose again. But we should read those words and immediately backpedal. "Wait, what? Who is Jesus? Why did he come? Why did he die? How did he rise? What do those two truths mean for today? Why do millions care about the gentle Jesus martyr? How can he be such good news?" Let's rewind together.
1.     A plan – The good news was designed before time began. It was formed and the universe was built around it. And guess what? It was made specifically for you and me. Ephesians 1:4 explains that the historical Jesus, who only walked on earth for thirty years or so, does have something to do with God's eternal plan. He wasn't sent as a patch for a plan gone askew; he was the plan. And His death/resurrection paves the way for us to be with God. That's good news. How that all works is coming, just wait.
2.     There's a promise – So did we know about this plan ahead of time, or did it come as a surprise? Pastor Mark Driscoll once jokingly said, never trust anything that started in America. Point being, it's a good thing that the promise of the Gospel came before Jesus. He didn't show up and cleverly devise a religious system to fool hundreds of millions of people. No, His arrival was expected and predicted as early as Genesis 3. Could this be the Gospel? Yup. And another dimension was added with Abraham, several chapters later. The Gospel would include a land, a nation, and a blessing. Connection to you and me? 1) Our land is being prepared for us in heaven by Jesus Christ. 2) Our nation is the body of Christ, His people, His Church and His bride. 3) The blessing is His offer of salvation for all people, through Christ. Now that's good news.
He Sat Down
Fast-forward from Genesis to Jesus. Picture him: there's Jesus in the synagogue and he stands up because he's got a message to share. He unrolls the scroll – reads from Isaiah, a passage specifically predicting the Saviour Messiah – and rolls up the scroll. He hands it over and sits down. And never, in the history of the world, has a man sitting down meant so much as it did in that moment. Every eye was fixed on Him.
"That's it?"
"Could he be the one?"
"Will Joseph's son make the blind see?"
"How will Jesus the carpenter free us? With wooden swords?"
And as if to remove any doubt, Jesus declares, "Today this scripture is fulfilled in your hearing." Boom. That's the tell-it-like-it-is, straight-up Jesus coming through. This account tells us that the historical Jesus hasn't been hijacked for a spiritual campaign labeled Christianity. No, this was his baby, right from the get-go. The royal proclamation of a Kingdom had arrived in the form of a man, who was also God. Jesus Christ was here and he had good news. He was the good news. He still is.
Still? Now we're getting to the implications. For through Him we have gained access to faith. *Careful with the following articles. It's the good news, the Gospel, one singular thing. But it's also the Gospel of a multitude of things: a comprehensive plan for developing a new civilization and there is no end to the implications of this list applied to your life.
1.     It's Alive – the Gospel is not only true – it's powerful. And it's power is able to transform you and me. When we meet God, we are not just changed intellectually or reformed socially, we are reborn. And from that point of new birth we experience the painful and powerful molding of our personhood. We do not instantly become like Him. No, He transforms us over time. God is mighty to save in an instance and mighty to sanctify over a lifetime. The good news never stops – it's alive today and offers you and me a working power.
2.     Good News Has Hope – just as there seems to be no end to man's evil, so too is there no end to the hope offered by the Gospel. We live in the dark days of a fallen world: hardships, pains, and sicknesses that we know are distortions of how things ought to be. Because of the Gospel, we wait for the perfection of a redeemed world, and in the meantime, we pray for His Kingdom to come. What's that look like? Jesus' life. We seek the healing of broken things and we receive, in small ways, the assurance of what a redeemed world looks like. Bodies are healed, minds are restored, and family strife is calmed. The Kingdom is here – but not quite yet – and we are filled with hope as we see the firstfruits of the approaching harvest day. The good news is the hope that Creation can be, and is being, redeemed.
3.     A Gospel of Obedience – if there is a wrong way to live, then there ought to be a right way, no? The good news gives direction (thank God) and it does so in the most empowering and enabling way. Jesus called His first followers the same way He calls you and me, with two simple words: "Follow me." Nothing else. He doesn't tell the fishermen how, he just says, "Follow" and the journey begins. So while there is obedience, there is also enormous freedom in the call to "follow". Watch Him. Learn His ways. Do what He did. It's a call He made then and is still making now.
4.     Justice is good news – we're eager to lament over evil, but hesitant to confess we're part of the cause. Logically speaking, if there is a right way to live, there is also a wrong way. Since we're part of the issue, part of the contribution to this world's evil, the perfect justice of a good God demands an answer from us. Since we have nothing to impress God with, He sent His son to wipe our slate clean. Justice has been served for you and me. But what if someone doesn't want it? "What will the outcome be for those who do not obey the gospel of God?" It's a natural question asked rhetorically in 1 Peter 4. The King will return and He'll already know where we stand. That's not a threat, just reality. If goodness requires obedience then justice naturally demands an answer from the disobedient, and the Gospel has got one.
Amidst this discussion of power, transformation, hope, obedience, and judgment, Jesus' death and resurrection remain the key to it all. The same power that defeated the death of Jesus, defeats the death around us and gives us the power to transform, which in turn provides hope for all things. Jesus paid the price for our debt that we owe God for every time we contribute evil to His world. And, in the meantime, the good news doesn't leave us stranded, but gives us a beautiful, rich, life-giving path to follow.
If all you knew was that the ring perished in the fires of Mount Doom, you wouldn't really know anything. Jesus died and rose: four words that can mean so much, but without both the backstory and future implications we cheapen the deed.
---
STAY CONNECTED
Power to Change Newsletter
Upcoming Events
Weekend Getaway
October 18, 2013
Saint-Sauveur , QC
Weekend Getaway
November 1, 2013
Blue Mountain, ON
Weekend Getaway
November 15, 2013
Jasper, AB