A Step of Faith
Last week, P2C staff Dan and Mandy – who serve at the University of Guelph – connected with Jordan Reynolds of Athletes in Action for a potential opportunity.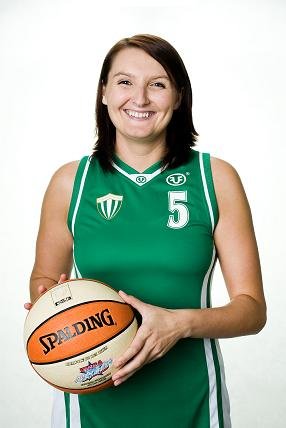 "They let me know that Iwona, a brand new staff member from AIA Poland, was in town," says Jordan. "She was in North America for a couple of weeks and was in the process of raising financial support."
Iwona is a former professional basketball player in Europe – someone who Jordan and the sporting community refer to as a "pretty big deal". When Jordan learned of Iwona's openness to be used, he immediately thought of Kayla, a varsity basketball player at U of G.
"Kayla was very eager to talk to her coach this year and have AIA talk to her team," says Jordan. "In previous years, this was something she wasn't really up for." Jordan received a sense of urgency and – knowing that pro athletes heighten attention and interest – thought, "Let's go for it."
Kayla talked to her coach, who was open to have Iwona come and speak to the U of G basketball team following a practice on Wednesday evening. Kayla also took a bold step of faith during Iwona's visit, sharing about her desire to go on an AIA tour to Africa and why that was important to her.
Incredibly, ninety percent of Kayla's team showed interest in knowing more about a personal relationship with God or what AIA has to offer!
The following day, Jordan connected with Kayla, and has this to say regarding the experience:
She had a jump in her step and a huge smile. We are in the process of following up with Kayla's teammates.
"Before the team meeting, Kayla voiced her uncertainty about how her teammates would respond. She was unsure of their interest level and thought 'I hope they don't see me differently now' to which I thought 'I sorta hope that they do' – that they would see the good difference, now that she had put herself out there. Ecclesiastes 3:11 says that God has put eternity in the human heart, so positive results and curiosity shouldn't surprise us."
Jordan went on to say that as AIA staff go from team to team they get differing responses. Praise God for what He is doing at Guelph and through His servants Kayla, Iwona, Jordan and others.
---
STAY CONNECTED
Power to Change Newsletter