@powertochange:
Whether it is growing in your relationship with God personally or with a group, or giving a booklet to someone who… https://t.co/oq1okOXh5r
- Tuesday Feb 5 - 10:07am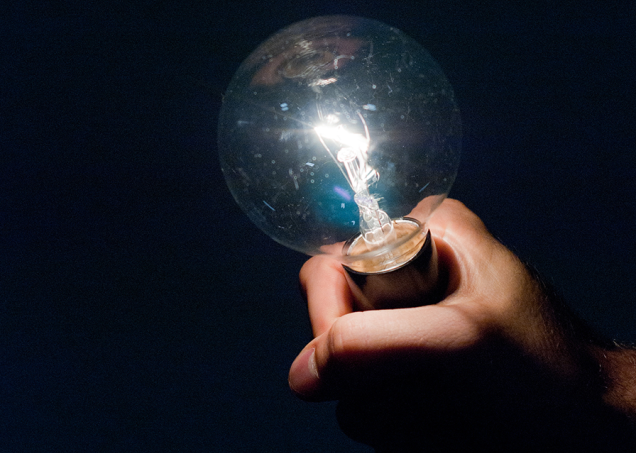 NIH (Not Invented Here)
"Not invented here."  You might not have come across this phrase before, but you've probably come across the attitude behind it.  Say Group X creates Product X.  Product X is a great idea.  It's well-designed, and incredibly useful.  Group Z looks at Product X.  "Wow.  Nice work.  But it's not quite how WE would do it.  Let's make our own version – Product Z."  That's the "Not Invented Here" mindset: when we're skeptical about using other people's work because we didn't create it ourselves.
People have different reasons for their "Not Invented Here" attitudes.  Sometimes it's about culture:  "This is made in the US… we need something more Canadian."  Sometimes it's about control:  "If we use Product X, we won't be able to get it exactly how we want it.  It won't be ours."
I work with an incredibly passionate group of people.  Everyone on the team wants a voice in the process.  No one wants to be told exactly what to do, or how to do it.  They want the freedom to be creative, and they want to stay closely connected to projects.  I'm incredibly proud of them.
It's tempting to push back against the "Not invented here" mindset, but you may end up losing some of your best people.  Instead, try embracing NIH – lay down some parameters and use it as a way to challenge people toward innovation.
At our most recent staff conference, we did just that by creating a "Lions' Den" contest.  In the same vein as the television show where entrepreneurs with great ideas and sound business plans are awarded with investor dollars, our staff teams were challenged to pitch their most innovative and creative ideas.  The winning pitches would receive money to develop and launch their ideas.  Lions' Den was a success beyond measure.  Team after team presented incredible, actionable ideas – so good, actually, that the judges had trouble narrowing down the finalists.
This October, we are repeating the Lions' Den in Vancouver.  This time we are inviting front-line ministry leaders from around the world to present their best ideas for inspiring spiritual multiplication.  The audience and judges will be donors willing to invest in their favourite proposals.  It's sure to be an incredible time.
Find your own way to harness NIH.  Your people may surprise you with the innovative approaches they develop!
---
STAY CONNECTED
Power to Change Newsletter