Leading A Ministry of Disciple Makers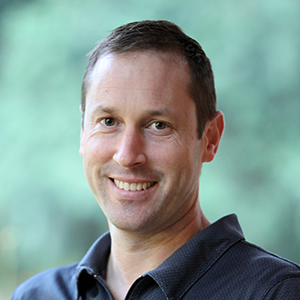 Trevor Froehlich describes what he calls a "quiet revolution" happening within Athletes in Action (AIA) to develop a cascading chain of spiritual multipliers.
The National Director explains that while many people may largely associate AIA with its well-known community events, outreach activities, sports camps, and other public initiatives, it's the true "heartbeat and vision" of the ministry to have spiritual multipliers in every sporting community in Canada.
In the coming year, AIA will be continually focused on executing its current plan for multiplication in every division of the ministry. "We want to see athletes who are equipped to minister to others and who have a passion for the Great Commission and will involve others in ministry too," Froehlich says. The goal is that across all areas of AIA's ministry development cycle, more people will continue to discover Jesus, be discipled, and spiritually multiply.
Froehlich believes that AIA will have the greatest success when its leaders are developed and supported so they can be effective in ministry. As a team leader, his role encompasses building into and serving AIA staff, using his collaborative and leadership skills to enable people to lead successfully. But trying to get everyone on the same page can also be a challenge. "My job is to listen carefully, prayerfully sift through these ideas, and execute them to achieve maximum effectiveness," he says.
Prior to becoming the National Director in November 2012, Froehlich had spent eight years leading the AIA campus division at the University of Alberta (Edmonton) from 1998-2005. Soon after, he was giving direction to AIA's National Campus Division, where, by God's grace, his staff team grew from six to 21 in the seven years that he led. All this preparation and experience has brought Froehlich to where he is today, leading AIA towards a renewed vision of spiritual multiplication.
Near the end of 2013, Froehlich and other AIA leaders went back to rediscovering the "DNA" of the ministry, which helped them to refocus on key principles and communicate the importance of this vision to all staff members.
Deep down, Froehlich wants AIA to fulfill a model of seeing four generations of discipleship happening across the ministry, based on the verse in 2 Timothy 2:2, where Paul instructs his disciple Timothy to carry on this process: "and what you have heard from me in the presence of many witnesses entrust to faithful men who will be able to teach others also."
At the end of the day, AIA remains passionate about one thing: making disciples for Christ. "AIA will always celebrate transformed lives," Froehlich says. "And we believe that doesn't happen by accident. Which means we will also celebrate spiritual multipliers who are taking risks, stepping out in faith, and having their own multiplying ministry."
---
STAY CONNECTED
Power to Change Newsletter